A sports club will be forced to dip into its festive fundraising to pay for repairs after becoming the latest victim in a spate of thefts.
Banff Rugby Club revealed yesterday that its pavilion, near Duff House, was raided overnight, causing expensive damage.
A string of incidents across the region began on Tuesday morning, when Banff Academy was broken into.
Charity Stella's Voice was hit overnight on Wednesday, near Peterhead, when a thief stole diesel and damaged a truck.
Seafield Bakery in Banff was also in the sights of would be thieves but they were unable to gain access.
Rugby club members were alerted to the break in at about 9pm on Thursday.
One, Anna Duncan, described the destruction caused by the culprits.
"The door was pretty much non-existent," she said of scene.
"One of the guys at the club has a joinery business so he was able to board it up for the forensics to come in this morning.
"It's a shame, but at least there was nothing stolen. And apart from the door, there was no other damage – although that's going to be a couple of hundred pounds to fix."
In the last year, Banff Rugby Club has expanded considerably.
The senior men's team has gone from strength to strength, a senior women's team has been started and the junior section is thriving.
Miss Duncan added: "Just this weekend we were happy because the guys had finished top of the league and we got sponsorship for floodlights. We thought we were going somewhere."
Cash from the club's annual Christmas fundraiser will now be diverted to fix the door.
The club, which is self funded, had hoped to use that money to pay its running costs.
Local councillor John Cox has called for people to start taking "pride" in the communities following the attacks.
"The people behind this have got to think about their actions and the impact it has on their community," he said.
Anyone with information on the incidents is urged to contact police on 101.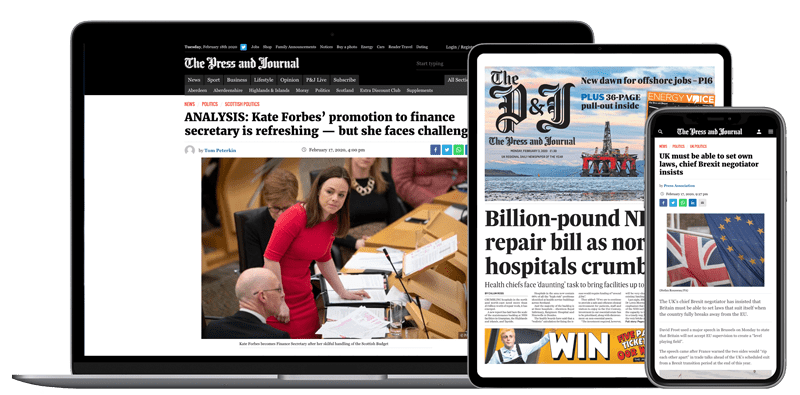 Help support quality local journalism … become a digital subscriber to The Press and Journal
For as little as £5.99 a month you can access all of our content, including Premium articles.
Subscribe