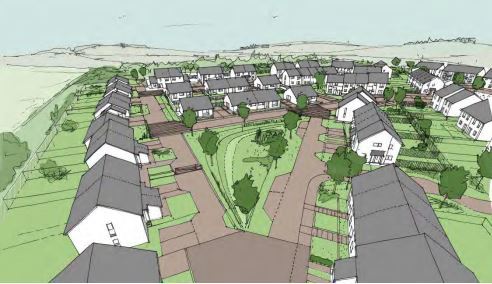 Proposals have been lodged with Aberdeenshire Council to create a new 231-home neighbourhood in Turriff.
Developers Springfield Properties have drawn up proposals to construct the properties on agricultural land on the northern boundary of the market town.
The 30-acre site will be transformed into a new community with all the homes – a mixture of bungalows, flats, semi-detached and terraced houses – classed as "affordable".
The local authority has a target of building 400 affordable properties in Aberdeenshire every year, but fewer than 370 have been delivered over the past five years.
The aim of the new Meadowbank Road development is to ease the pressure on the region's housing waiting list which currently has around 8,500 applicants.
In a statement submitted to Aberdeenshire Council, a spokesman said: "This planning application proposes 231 affordable dwellings, including houses and flats, along with landscaping and open space, footways and internal roads and parking.
"[This is] all on a masterplanned site within the settlement boundary which aims to provide a significant opportunity to deliver much-needed affordable housing for the town and wider area.
"We propose a high-quality, place-making focused development of affordable houses and flats suitable for the site and wider area."
The land north of Meadowbanks is only earmarked for 150 homes in the council's official development plan, but Springfield believe the demand for affordable housing will outweigh the planning guidance.
It is understood informal discussions have already taken place between Springfield and Aberdeensh planners.
The new neighbourhood would be around a 15 minute walk away from the historic heart of Turriff and would border the the new Turriff Primary School.
A total of 169 houses and 62 flats would be constructed as part of what the spokesman described as a "natural expansion of Turriff".
He added: "The masterplan, which forms the basis of our proposals was created to provide a varied mix of rows of detached and semi-detached houses based around a series of spaces, public, private and semi-private, along with a network of different types of principle streets, lanes and avenues."
Around 40% of the development will be green space including a park and wooded area.
The proposals are open for public comment until February 2 and a decision on whether to grant planning permission is expected by mid April.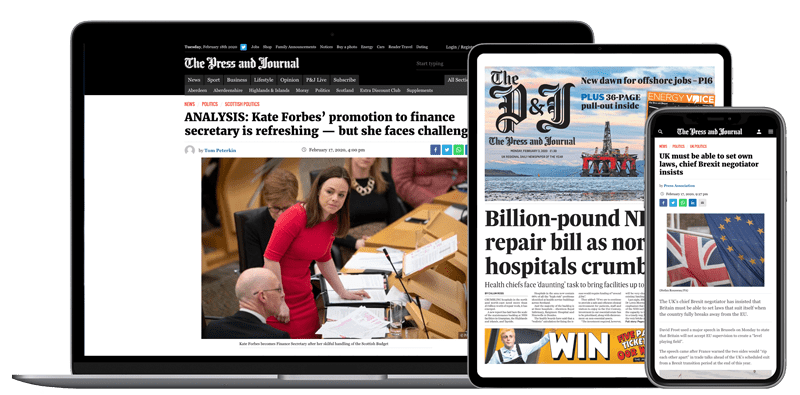 Help support quality local journalism … become a digital subscriber to The Press and Journal
For as little as £5.99 a month you can access all of our content, including Premium articles.
Subscribe