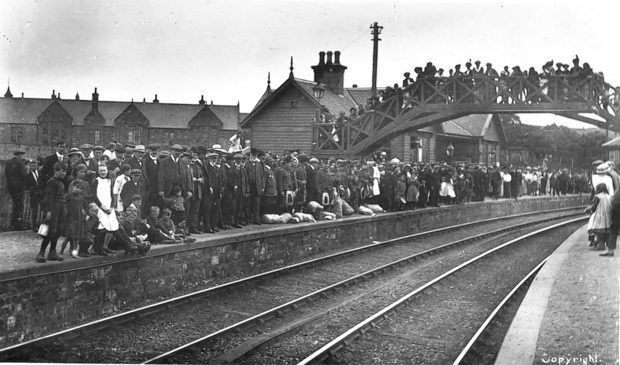 The architects of an ambitious initiative to reopen a north-east railway line as a multimillion-pound tourist attraction have organised a public meeting to gauge local interest.
A campaign group, led by former train driver Bill Scatterty, has proposed using second-hand track to resurrect the historic 10-mile line between Banff and Portsoy.
The scheme would operate like the popular Royal Deeside Railway near Banchory.
Their plans include buying used track from rail firms in England and Wales, which could be re-laid along the coastline. The line was closed in the 1960s.
Now, Mr Scatterty and his group North-East of Scotland Railway have organised a meeting to present their proposals to the public.
He said: "We're going to see who's for it and who's against it.
"A lot of people in Banff will be affected by the tourism. People have been positive and we walked the line this weekend."
The group is hoping to begin tsubmitting grant funding applications next month once they have surveyed local; opinion.
He added: "We're trying to do all we can to drum up as much support as possible."
It is understood north-east Conservative Liam Kerr and Peter Chapman will attend the public meeting on Saturday, January 28 at Banff public hall.
Last night Mr Chapman said: "I was very interested to hear about the plans that Mr Scatterty and the North-East of Scotland Railway group have for the old Banff to Portsoy line.
"I think there would be great interest in this among tourists visiting the Banffshire and Buchan Coast as well as locals wanting to learn more about the history of the area."
Mr Chapman added that the success of the Royal Deeside Line is a "good example for what can be achieved".
"It will require a lot of work and a considerable amount of funding to get a project like this off the ground, but I would certainly be supportive in principle."