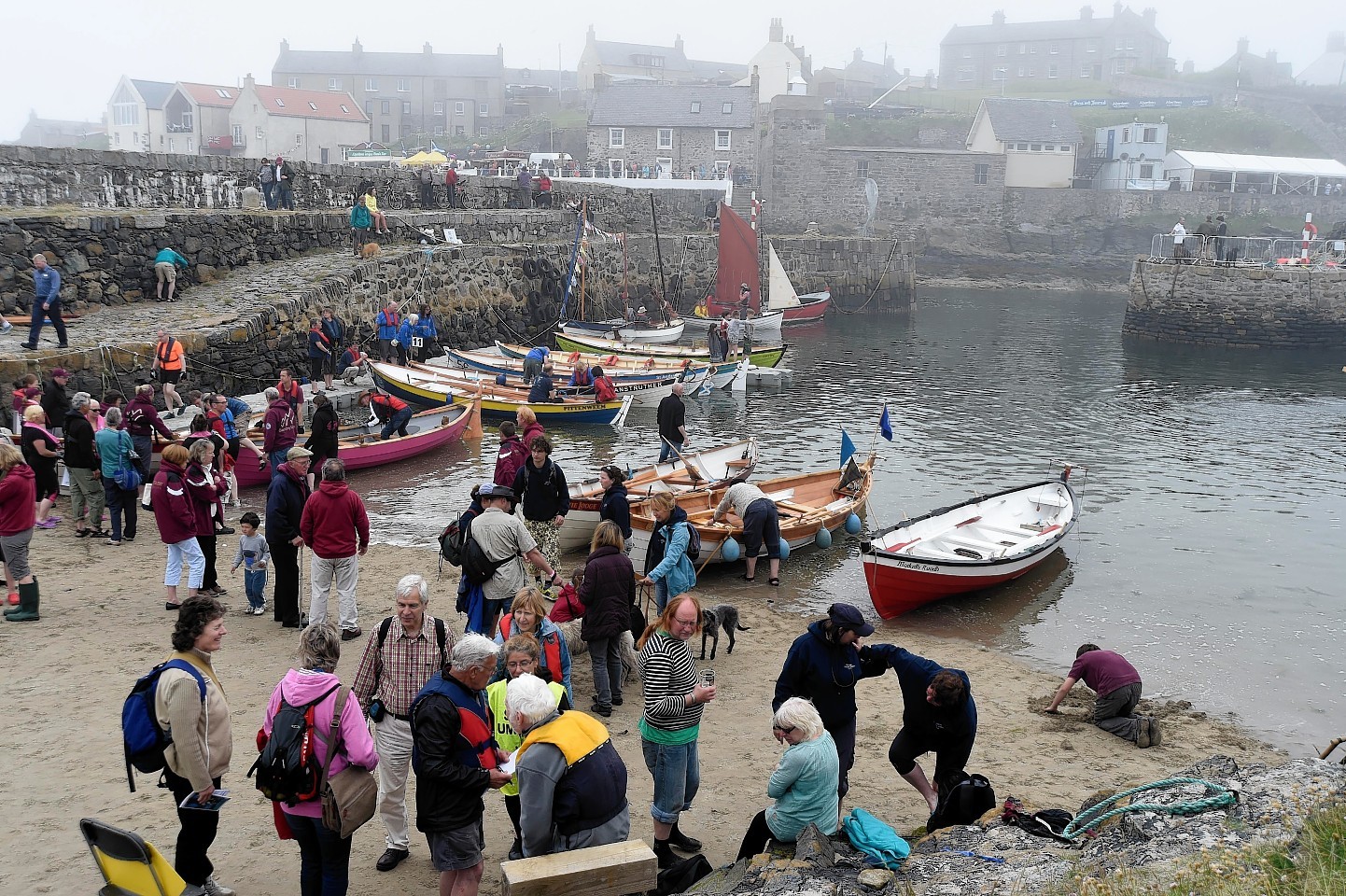 A north-east festival that attracts thousands of people to the region every summer has announced it will continue this summer thanks to sponsorship.
The Scottish Traditional Boat Festival has been held in Portsoy for more than 20 years.
It brings up to 16,000 people from around the world to the tiny community for a weekend which generates significant revenue for the local economy and provides insights into the traditional boat building skills of the region.
However, it relies on sponsorship to survive and organisers announced yesterday Turriff firm, Ace Winches, would be backing the event for the second year.
Roger Goodyear and Keith Newton, co-chairmen of the festival, will now work with the offshore engineering firm to deliver a packed programme of events.
Mr Newton said: "I am delighted that Ace Winches is committed to the Scottish Traditional Boat Festival.
"The ongoing support will help us to expand our national and international promotion of the event and attract more visitors.
"We are looking forward to continuing our positive and dynamic working relationship benefiting the Festival and Ace Winches."
The firm's chief compliance officer, Valerie Cheyne, added they were "pleased" to be supporting the festival.
She added: "The team is looking forward to working closely with the STBF team on the 2017 event.
"Over the last two decades, the company has been very proactive in providing assistance and backing to a number of community initiatives and youth projects.
"Being able to support the local community is a key element of the company's corporate social responsibility strategy."
The Scottish Traditional Boat Festival takes place on June 24 and June 25 this year and will bring together heritage vessels, traditional music performers from the international stage, and a wide range of crafts.
Also returning to the event will be the popular food fayre and cooking demonstrations.