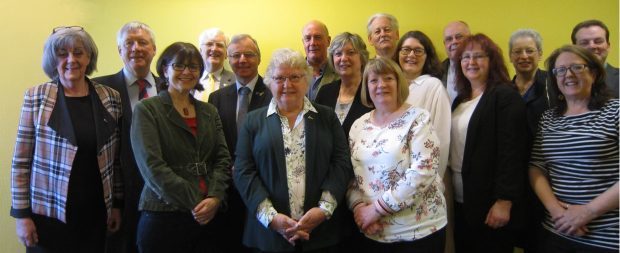 The Scottish Liberal Democrats have announced their list of candidates for the upcoming Aberdeenshire Council elections and made a pledge to fight for local services.
The party has put forward 18 candidates for election – 10 women and eight men – who will contest wards across the north-east.
The current leader of the group, councillor Karen Clark, who is standing down in May, said: "We are delighted to have such a strong and committed number of Liberal Democrat candidates going into this election.
"Many of our candidates are well known in their communities, and have already made a positive difference to their local area as volunteers in local groups and on community councils. They are coming forward with fresh ideas about how the council can do better."
Mrs Clark added that her party was in the "unique" position of fighting both to keep Scotland in the UK and keep the UK in the European Union.
There are seven sitting Liberal Democrat councillors standing for re-election in their wards – Peter Argyle, Isobel Davidson, Fergus Hood, Bill Howatson, Ian Mollison, Anne Robertson and Iris Walker.
John Latham – who is currently an independent councillor – is standing for the party in the Huntly area. Meanwhile former councillors Rosemary Bruce and Hazel Smith are campaigning to return to the council in Banchory and West Garioch respectively.
Ann Bell, Sarah Dickinson, Andrew Hassan, Marion Ewenson, Sandy Leslie, Alison Simpson, Anne Simpson and Colin Simpson are all hoping to become councillors for the first time.