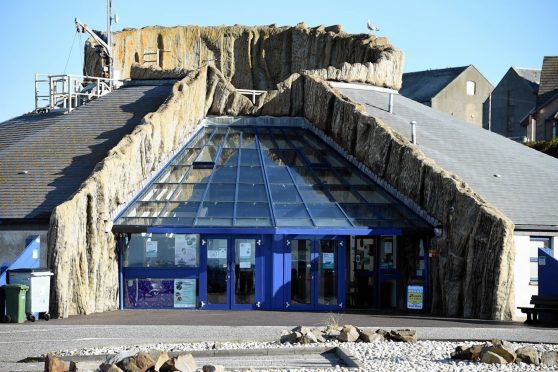 One of the north-east's most popular tourist attractions will close for nearly three months for a major refurbishment to celebrate its 20th anniversary.
Macduff Marine Aquarium has brought visitors and wildlife enthusiasts to the shore of the Moray Firth since 1997 and showcases the best of local sea life.
With a unique open-air kelp reef exhibit, the aquarium is a major part of Banffshire's tourism industry and caters to 48,000 visitors annually.
Now, to tie in with the centre's landmark anniversary, a major refit will begin after the busy Easter holidays.
Work will be done to revamp the 16ft kelp tank which is the centre-point of the exhibitions. This will include draining 90,000 gallons of seawater and stripping the lining off the tank walls before relining the exhibit.
The internal design of the tank will then be entirely rebuilt while the fish are held in temporary storage.
Aberdeenshire Council, which oversees the aquarium, has revealed the entire project will take around 11 weeks to complete but will require the aquarium to close entirely during the work.
Although the local authority has not announced the cost of the refurbishment it is understood to be an investment of "several hundred thousand pounds".
Aquarium manager Claire Matthews hopes the facility will open in time for the summer holidays.
She said: "The kelp tank is one of our star attractions here at the aquarium and visitors especially enjoy watching our divers hand-feeding its inhabitants. We are very excited to get started and catching all the fish will be our first challenge.
"But first we're looking forward to a busy Easter – after all, it's the last opportunity for people to see the tank before the big makeover."
Aberdeenshire Council's head of lifelong learning and leisure John Harding added: "Macduff Marine Aquarium is a major tourism driver in the North East and the time has now come for us to give it a birthday makeover.
"I would like to thank local residents and visitors to Macduff for their patience while this work is carried out and look forward to welcoming them again to the aquarium in the summer."