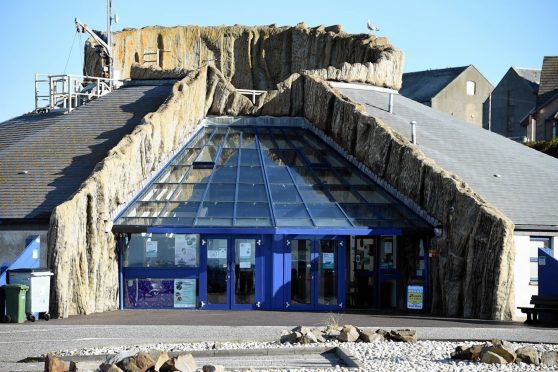 A wildlife documentary which has been seven years in the making will be screened for the first time at a north-east aquarium this week.
Aberdeenshire filmmaker Bernard Martin will unveil To the Journey's End, which charts the life-long struggle of Atlantic salmon, at Macduff Marine Aquarium on Thursday.
Intended as an education resource, Mr Martin hopes schools and colleges across the north-east will use the film to inspire students to think about the conservation of salmon.
The film follows the "desperate voyage" Atlantic salmon make from ocean to river and back again, driven by the urge to reproduce.
Mr Martin has captured footage of tens of thousands of seabirds flocking to the Banffshire coast to breed while out at sea another migration is taking place as the salmon return to their native rivers.
Along the way the fish are attacked by dolphins and seals and face another challenge from fishermen.
Filmed locally, viewer have the opportunity to witness eggs hatching and see the development of the young salmon until they return to salt water.
Mr Martin, who lives near Ellon, said: "Year after year we were disappointed not to film the spawning sequence – heavy rains, lack of fish, being in the wrong place at the right time and equipment failing at the critical moment, all meant another year's filming.
"Without the spawning sequence there was no film at all. What was really uplifting was that the people who work on and look after our rivers never gave up on me."