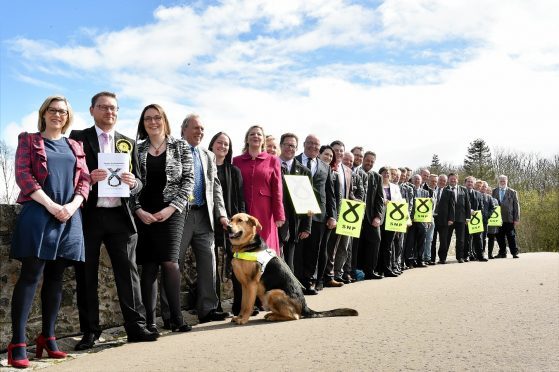 Aberdeenshire Council's SNP group has pledged to double the amount of free healthcare available to local parents if elected in May.
Yesterday the group, which is currently part of the Partnership administration, unveiled its community manifesto in Ellon and promised to focus on improving housing and overhauling of childcare.
In a radical shift, the move would bring the support available up to 30 hours a week. The group's manifesto accepts that the move will be a "challenge", particularly in rural areas, but one that is worthwhile.
Money will be invested in existing nursery facilities and programmes as well as partnership working with private nurseries and child minders.
Other pledges include a commitment to building at least 2,500 new affordable homes in the next five years in a bid to cut the council has waiting list which is around 13,000 applicants long.
Council co-leader and SNP group leader Richard Thomson said: "Local elections deserve to be fought on local issues which is why we're proud to be standing on a manifesto which shows we are stronger for Aberdeenshire.
"Investing in education and childcare is one of the most important things any society can do. We'll be working in partnership with the Scottish government to double the amount of free childcare available in Aberdeenshire to 30 hours per week for three and four-year-olds and vulnerable two-year-olds, and support efforts to close the attainment gap in our schools."
If elected the SNP group will also make use of "participatory budgeting". Every year one percent of the council's budget, around £5million, will be set aside so communities can chose how it is spent in their areas.
Other projects which SNP candidates will be speaking about in the run up to the local government election on May 4 include lobbying to take the new A96 Aberdeen to Inverness route away from Bennachie, reintroducing the Buchan railway and creating a seafood centre of excellence in Fraserburgh.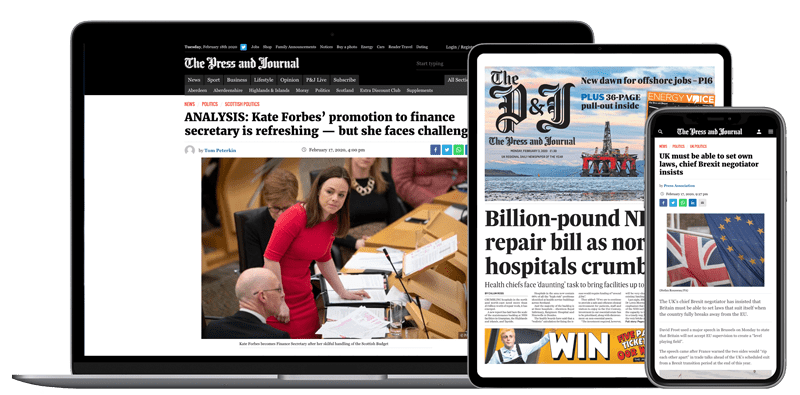 Help support quality local journalism … become a digital subscriber to The Press and Journal
For as little as £5.99 a month you can access all of our content, including Premium articles.
Subscribe