Fears have been raised roads and infrastructure in the north-east's biggest town will be forgotten as more than 1,300 homes have been given the go ahead in the last year.
In the past 12 months planners have backed proposals for 1,100 new houses in Peterhead with a further 210 set to be built in Wester Clerkhill.
Councillors initially approved the Claymore Homes' development last year, however the plans need to be looked at again after changes were made to the road layout.
This would be the next phase of the housebuilder's Greenacres scheme, which already has 125 properties.
But under the initial plans there was no space provision for retailers or public works of art.
The Peterhead firm has now revised how the road network will link into the development and submitted fresh plans which will go before the council.
Last night, local councillor Alan Buchan said Peterhead urgently needed more schools and better roads to deal with the continued expansion of the town.
He also called for councillors to be given the power to say how developer contributions are spent.
"There is a lack of schools and facilities in this town, which means everyone heads for Aberdeen," Mr Buchan said.
"It's a lack of forethought on what is going on in our town centre.
"For the last 30 years, there's never been a good town plan. We need to start thinking about how we accommodate people here."
Figures from last year's census show that about 18,000 currently call Peterhead home.
Uncertainty is also continuing to grow around the future of Peterhead Academy – which could move out of the town centre to Kinmundy Road – and attempts to revive trade in the high street.
Mr Buchan added: "Realistically, there should be a plan here to keep people in Peterhead for seven days a week. If you were to go out the road today, you would see streams of people leaving to go to Aberdeen because there's nothing here for them to do.
"But there seems to be no shaking the council, though.
"For example, the Kinmundy Road has plenty of complaints against it and there has already been someone killed on it. It's not fit for what is being planned for it – but we've just been building more houses and more houses.
"Councillors need to be given a say on what happens with planning gain. I think it's terrible we don't. We're going to decide whether these houses are built or not, but the council say it will influence us if we know what the money will be spent on . To me, that's what a councillor is for – making sure we have the money and resources in the right place."
Currently, developers agree to provide cash for projects in areas where they want to complete projects.
It can include road improvements.
At Greenacres, Claymore has agreed to provide backing for community halls, sports and recreation facilities, healthcare and waste management. It has also set aside land within the development for affordable housing.
Fraserburgh councillor Charles Buchan, vice-chairman of the council's education committee, did not agree with his Peterhead counterpart yesterday.
He said: "Planning gain is a legal quagmire and, from my point of view, the constraints are so tight that I feel it should be left to the council's own legal department."
However John Pascoe, the vice-chairman of Rediscover Peterhead, welcomed the surge in development.
He said: "I would have thought that additional housing would lead to a higher level of population and the people would use the town centre.
"Additional population won't automatically lead to more jobs.
"These developments do not go ahead all at once, the houses will be built each year and developers will push ahead as there is more economic activity in the town.
"I would see this as a positive development, this at least allows the possibility for Peterhead to expand."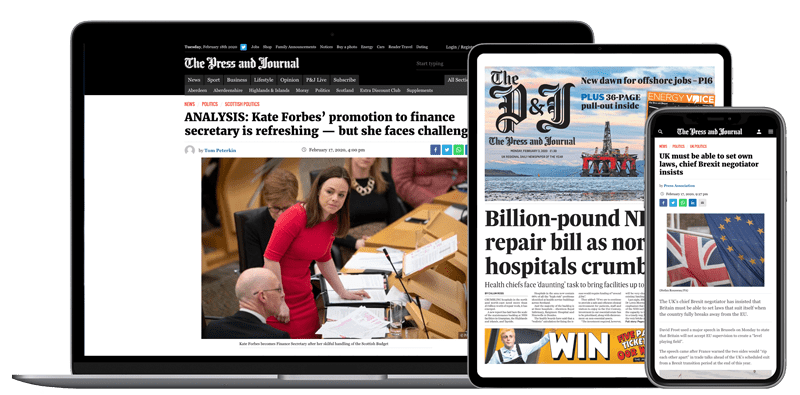 Help support quality local journalism … become a digital subscriber to The Press and Journal
For as little as £5.99 a month you can access all of our content, including Premium articles.
Subscribe