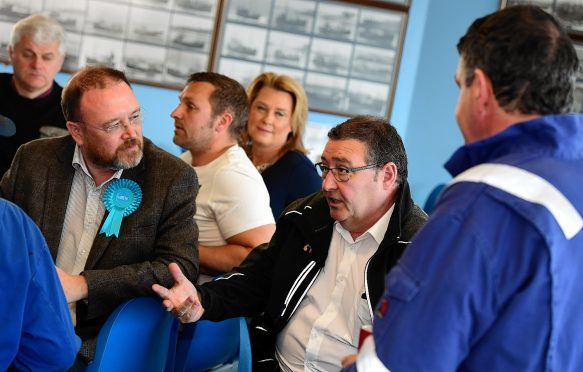 North-east fishing skippers have taken a bullish attitude towards Brexit negotiations as they cast the net wide for a brighter future.
A group of leading trawlermen and industry workers met in Peterhead – Europe's largest white fish port – yesterday to discuss the implications of exiting the European Union.
They were met by Conservative general election candidate for Banff and Buchan, David Duguid.
After a round table discussion at the harbour's Dolphin Cafe, trawlerman and industry representative, Jimmy Buchan, claimed a successful fishing deal would give Scottish skippers a boost over their continental rivals.
He said: "If I was a European fisherman just now and dependent on access to UK waters, I would be worried. If I can't get access I am sunk as a trawlerman.
"Look at the other side of the table. In their eyes, we're in a strong position. But we need access to the market."
Mr Buchan added that no deal could leave Peterhead and neighbouring ports as far adrift as when the UK joined the European Economic Community in the 1970s.
He stated: "If we look at Peterhead, compared to 40 years ago, could it get any worse? It can only get better. Brexit is going to happen and what we have in our favour is the natural resource in our water."
Marine engineer Jim Buchan also attended the meeting and argued the success of the fishing sector had repercussions throughout the whole of the north-east.
He said: "They used to say that, for every one guy at sea, there were four supporting him.
"You've got painters, processors and electricians. That's not a big economy in the UK, but it's a big economy in the north-east. There's a knock-on effect. We're looking for a sensible Brexit, not the hard Brexit people are speaking about. That's a negotiating position."
After the discussion, Mr Duguid maintained it was vital Banff and Buchan voters chose an MP who could shape the negotiations, not a politician "shouting from the sidelines".
Mr Duguid, a former Banff Academy pupil, has signed the Scottish Fishermen's Federation Brexit pledge to exit the EU and the Common Fisheries Policy.
He said: "The UK is entering crucial negotiations on our future relationship with the EU and we need to ensure that the interests of our coastal communities are represented."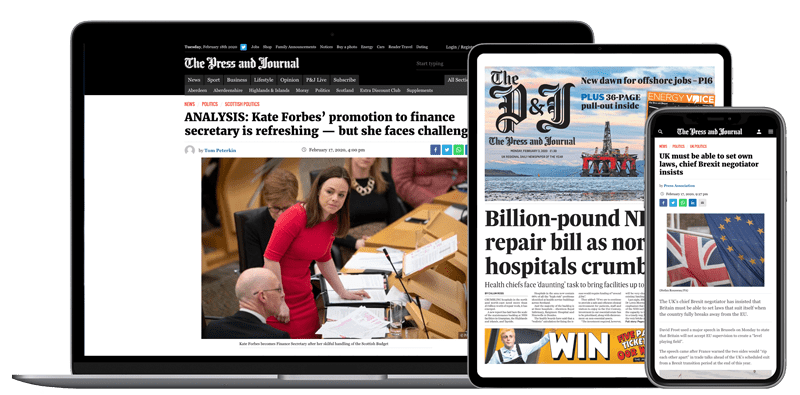 Help support quality local journalism … become a digital subscriber to The Press and Journal
For as little as £5.99 a month you can access all of our content, including Premium articles.
Subscribe