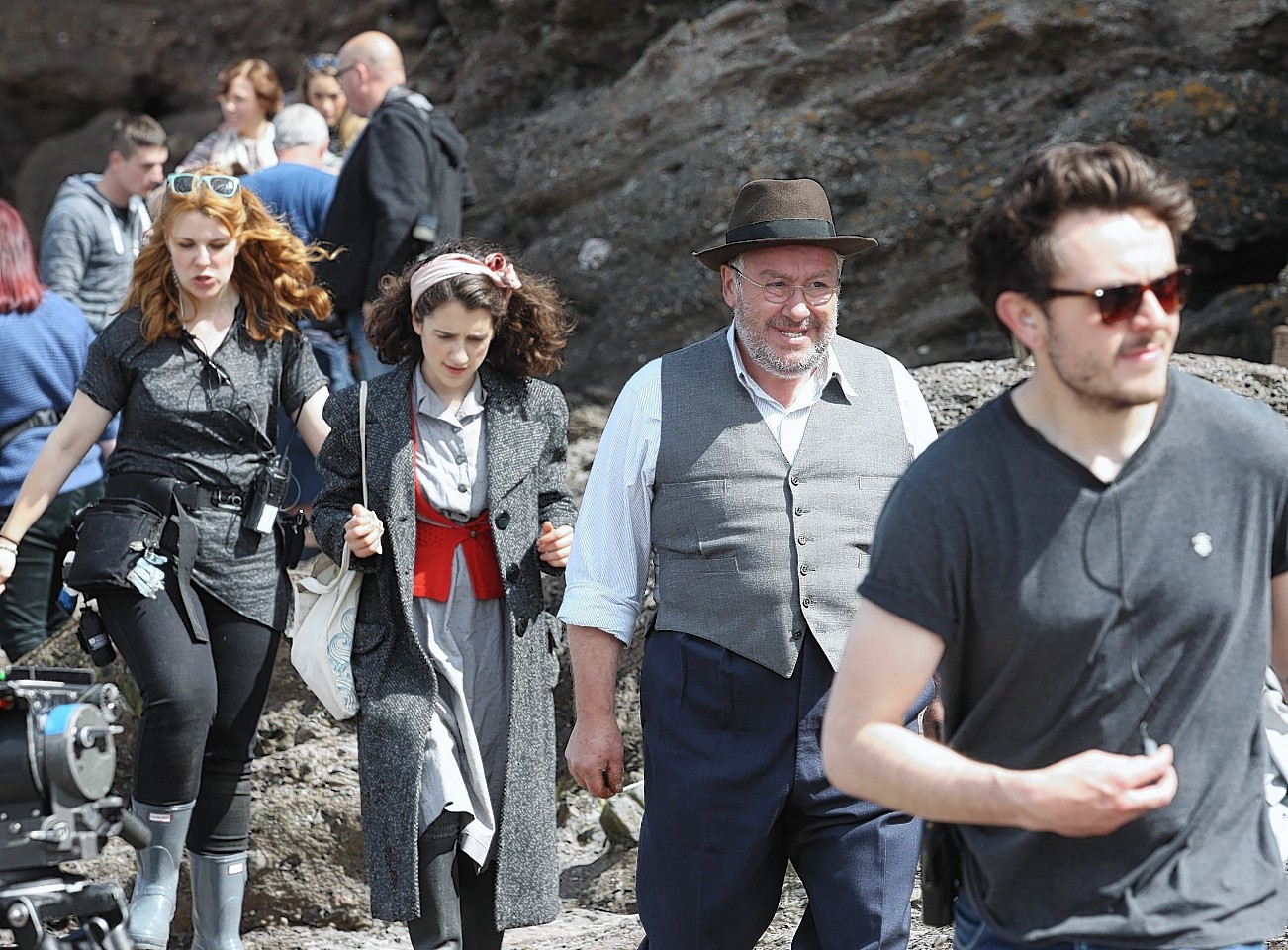 A Highland boat owner experienced a little bit of movie magic recently when his vessel secured a role on the big screen.
The 60ft former ferry features in a remake of the classic Scots tale Whisky Galore, which premieres at cinemas across Scotland tomorrow.
Scott Gair's 1936-built boat "Kenilworth" makes a guest appearance as an escape vessel for folk plundering cases of whisky from the fabled and shipwrecked "SS Politician."
It is currently resting at Nairn Harbour after a busy life as a former Isle of Wight and Clyde ferry, dolphin-spotting cruiser in the Moray Firth and, of late, its prestigious role in the film.
The new version of Sir Compton Mackenzie's story, which first hit the silver screen in glorious black and white under the Ealing Studios banner in 1949, tells how island inhabitants tried to plunder 50,000 cases of whisky from the stranded ship.
The comedy drama, set in the Outer Hebrides, told of the battle between the wily folk of nearby Eriskay attempting to salvage the vast cargo and enraged British authorities.
The new version was shot not on the west coast but at Portsoy on the Banff coast.
The Kenilworth was hired after a member of the film's production unit spotted it for sale online and considered the boat's vintage ideal.
Mr Gair said: "It was fantastic fun. All the scenes with Eddie Izzard are on our boat.
"At lunchtimes, he and Gregor Fisher sat out. They didn't close the set so it was a very relaxed. Kids would go out and speak to the actors and all the extras. It was very laid back and the two start were happy to sign autographs.
"And the weather was fantastic, it was 28-degrees for the week that we were there, two summers ago.
"I don't know if I'm on camera but I'm with the boat during all the scenes."
Whisky Galore will have a unique Banffshire premier later this month when the film is shown in Portsoy to local residents. Over the weekend of May 20 and 21 the movie will be on three times at the village's Salmon Bothy venue.
Last night local tourism leader Roger Goodyear said: "We're delighted and it's terrific for the area. It's like local hero – it was a great success and that drew loads of people to the area. It paints the village in a great light."
Whisky Galore star Gregor Fisher is interviewed in today's Your Weekend.