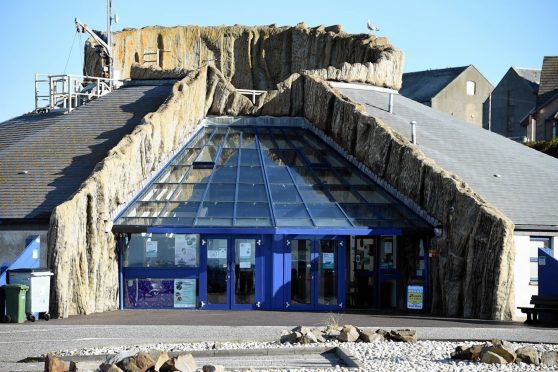 One of the north-east's most popular tourist attractions will close its doors next week – just as parents begin to prepare for the summer holidays.
Macduff Marine Aquarium has been a focal point for the community since 1997, helping to showcase the prolific sea life in the region's waters.
But the facility will be shut on May 22 for 12 weeks to allow for workmen to move in and refurbish the centre's 16ft-deep kelp tank which the rest of the attraction is built around.
The work includes draining the water from the tank – which amounts to 400,000 litres – and moving the fish into temporary storage.
The museum is owned by Aberdeenshire Council. And last night, its head of leisure, John Harding, said he understood that the closure was not coming at an "ideal" time.
He added: "Macduff Marine Aquarium is a major tourism driver in the north east and its unique open-air kelp reef exhibit is an especially popular attraction.
"I appreciate the timing of these works is not ideal, given the summer holidays will soon be upon us, but the aquarium has stood on our shores for 20 years and is now in need of a well-deserved birthday makeover.
"The kelp tank will be back with an even better reef exhibit when it reopens to the public later this year in celebration of the aquarium's 20th anniversary.
"I would like to thank local residents and visitors to Macduff for their patience while this work is carried out and look forward to welcoming them again to the aquarium later in the year."
As well as attracting thousands of visitors to the region, the facility regularly opens its doors to local schools and guest speakers for events.
Last month, Aberdeenshire filmmaker Bernard Martin attended the attraction to unveil his documentary To the Journey's End, which charts the life-long struggle of Atlantic salmon.