A north-east tourism expert says Banffshire is ready to welcome visitors from around the world, despite a three-month closure of one of the area's most popular attractions.
Earlier this year Aberdeenshire Council announced plans to give Macduff Marine Aquarium an "anniversary makeover" in its 20th year.
A contractor for the work has now been found but the resulting renovations – which include draining refitting the central 90,000 gallon tank – will close the aquarium for 12 weeks from Monday.
Popular north-east tourism attraction to close for refurbishment
This weekend marks the last opportunity families will get to tour the acclaimed visitor centre before August.
However Visit Aberdeenshire board member and Banffshire tourism expert Roger Goodyear has urged potential visitors not to alter their travel plans.
"There is a host of things to do," Mr Goodyear said last night. "The strength of the area is the dramatic coastline. We have amazing beaches and cliff tops for walking.
"Banffshire's perfect for a seaside holiday. We've also got the most amazing wildlife – I was watching dolphins just this morning."
Mr Goodyear pointed to the success of annual events like the Scottish Traditional Boat Festival, which will be held in Portsoy in late June.
"Obviously it's sad the aquarium is closing at this time of the year but actually I'm really rather delighted the council are making the investment."
Macduff Marine Aquarium has stood on the shore of the Moray Firth since 1997 and showcases local sea life to nearly 50,000 visitors every year.
A spokeswoman for Aberdeenshire Council, which oversees the attraction, said: "The work is taking place now because the aquarium is 20 years old and deserved a much-needed makeover.
"We have the equipment and contractor in place – we don't want to wait any longer."
She added that council chiefs "appreciate" the time of the closure is not ideal.
Aquarium staff plan to regularly update their Facebook page with information about the on-going refurbishment.
Macduff Marine Aquarium will be closed from Monday, May 22.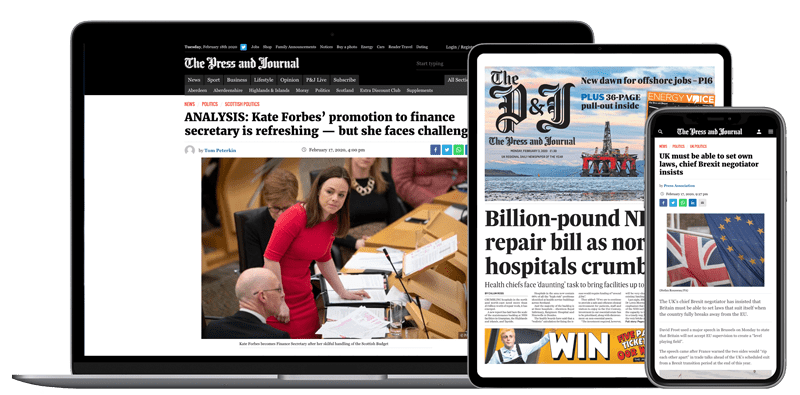 Help support quality local journalism … become a digital subscriber to The Press and Journal
For as little as £5.99 a month you can access all of our content, including Premium articles.
Subscribe