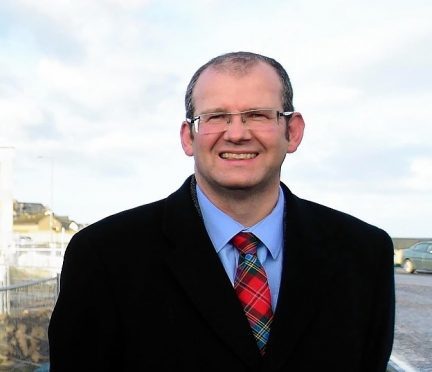 A councillor who campaigns against irresponsible dog walkers is under investigation – for failing to clean up after his own pet.
Macduff's Mark Findlater was spotted by a local woman "kicking" dog mess into bushes at Palmercove, near Banff Bridge.
Kelly Noble witnessed the incident while driving to work and was so outraged by Mr Findlater's behaviour that she challenged him online.
A ferocious row broke out on a local community Facebook page about whether the former soldier's actions were against the law or not. Dog fouling carries an £80 penalty – the only exemption is on "agricultural" land.
The Conservative councillor responded that it was a matter for Aberdeenshire Council's dog wardens and Mrs Noble has now reported him to environmental health.
She said: "I'm disgusted at him. It was about 8.45am and I was in a queue of traffic when I saw everything that happened.
"I was actually going to stop but there were cars behind me.
"I saw the dog doing its business. Mark's hands were full and he kicked grass on it then flicked it into the bushes. If that were someone else they'd get fined by the wardens.
"He's all about other people's dog mess being picked up, why doesn't he have to pick it up?"
Mrs Noble was also incensed that Mr Findlater later posted a video of his dog Hardie online which she felt mocked her. In it he can be heard saying "I've got a bag all ready" and "there's a person with binoculars just up there".
She added: "The video proves just how childish he is."
But Mr Findlater was defiant last night, and called himself as a "champion" of the council's Green Dog Walkers campaign.
The initiative is described by the authority as a "non-confrontational and friendly" way to change attitudes towards dog fouling.
Mr Findlater said: "I have been a champion of the Green Dog Walking campaign for a while.
"I was in the countryside – I flicked it in the bushes. Why pick it up when it will just go into landfill?
"That video was on my own page. It was not for public consumption; someone's taken that and put that up. It's the danger of social media.
"I'm really upset because I've done so much for the green campaign. Someone wants to make a fool of me."
Mr Findlater stressed he had explained to Mrs Noble how to report the incident to environmental health if she wanted to take matters further.
He also said he had been targeted by his SNP opponents online. The community page on which the row broke out is managed by local activist Ricky Taylor, who unsuccessfully challenged Mr Findlater in the local government elections.
Mr Findlater added: "If anything good comes out of this it's the Green Dog Walking campaign getting more publicity. You should pick up off pavements and in parks."
Aberdeenshire Council have confirmed the dog warden is looking into the incident. A spokesman said: "Our environmental health team received a complaint which will be investigated."
And last night Mr Taylor hit back at suggestions his party were using the row to attack a political opponent.
He said: "Mark Findlater has used a social media platform as an elected representative to share a video belittling the genuine concerns of a constituent.
"It is disappointing he has chosen to accuse others of party politics in order to defend the indefensible."
And SNP group leader Richard Thomson added: "It's a piece of nonsense; anyone else would put hands up and admit they were wrong.
"His petulant response shows that councilor Findlater is guilty of muck throwing in every sense."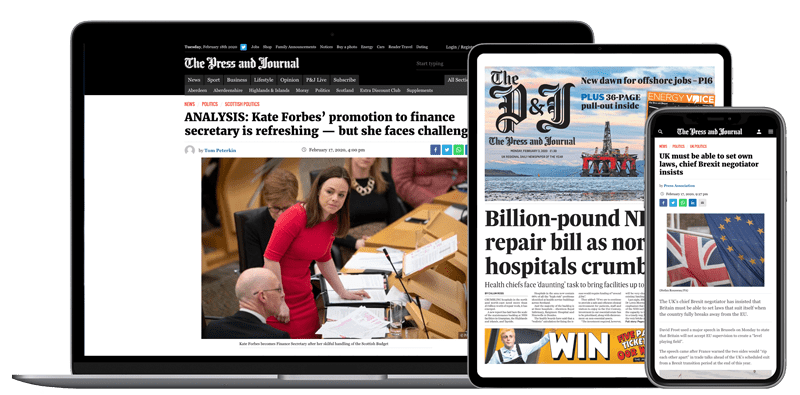 Help support quality local journalism … become a digital subscriber to The Press and Journal
For as little as £5.99 a month you can access all of our content, including Premium articles.
Subscribe