A Pablo Picasso masterpiece will soon be on show to the public at Duff House in Banff.
The painting, Les Soles, has been loaned to the Aberdeenshire Georgian mansion from the National Galleries of Scotland and will go on display from August 1.
It is a rare chance for north-east art lovers to see the work – which is usually on display in Edinburgh – outside of the capital.
The picture is said to depict the bustling seaside resort of Royan in southwestern France, and was painted shortly before Picasso fled the town's Nazi occupation.
Picasso is one of the most celebrated artists of the twentieth century.
Known for his surrealist style, it is estimated he produced over 50,000 pieces of art in his lifetime.
Originally from Spain, he spent most of his adult life in France.
Graeme Curran, manager of Duff House, said: "We're delighted that Duff House will host an artwork from one of the most iconic artists of the modern era.
"Banff, as a coastal town, seems a fitting location for an exhibition of Picasso's Les Soles, which so vividly draws inspiration from life by the sea.
"This is a great opportunity for art lovers in the north east to admire a perhaps lesser-known work of a true master."
Duff House is operated by Historic Environment Scotland, in partnership with Aberdeenshire Council and the National Galleries of Scotland.
The National Galleries provides most of the artworks on permanent display in the house, including works by El Greco, Gainsborough and Raeburn.
The five-star visitor attraction was designed in 1735 by renowned Scottish architect William Adam.
Hannah Brocklehurst, managing curator for Duff House, said: "We are absolutely delighted to be bringing this outstanding masterpiece to audiences at Duff House.
"Owing to the fragility of the painting, it rarely travels, and this will be the first time in many years that it has seen outside of Edinburgh. We are thrilled to be showing this important work in such a beautiful venue."
Picasso's Les Soles will be on display at Duff House from Tuesday 1 August- Sunday 29 October. Entry to view the painting is included in the Duff House admission price, and is free for members.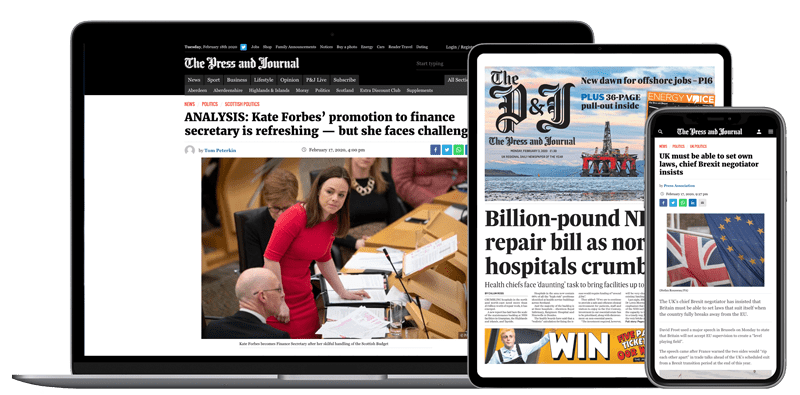 Help support quality local journalism … become a digital subscriber to The Press and Journal
For as little as £5.99 a month you can access all of our content, including Premium articles.
Subscribe