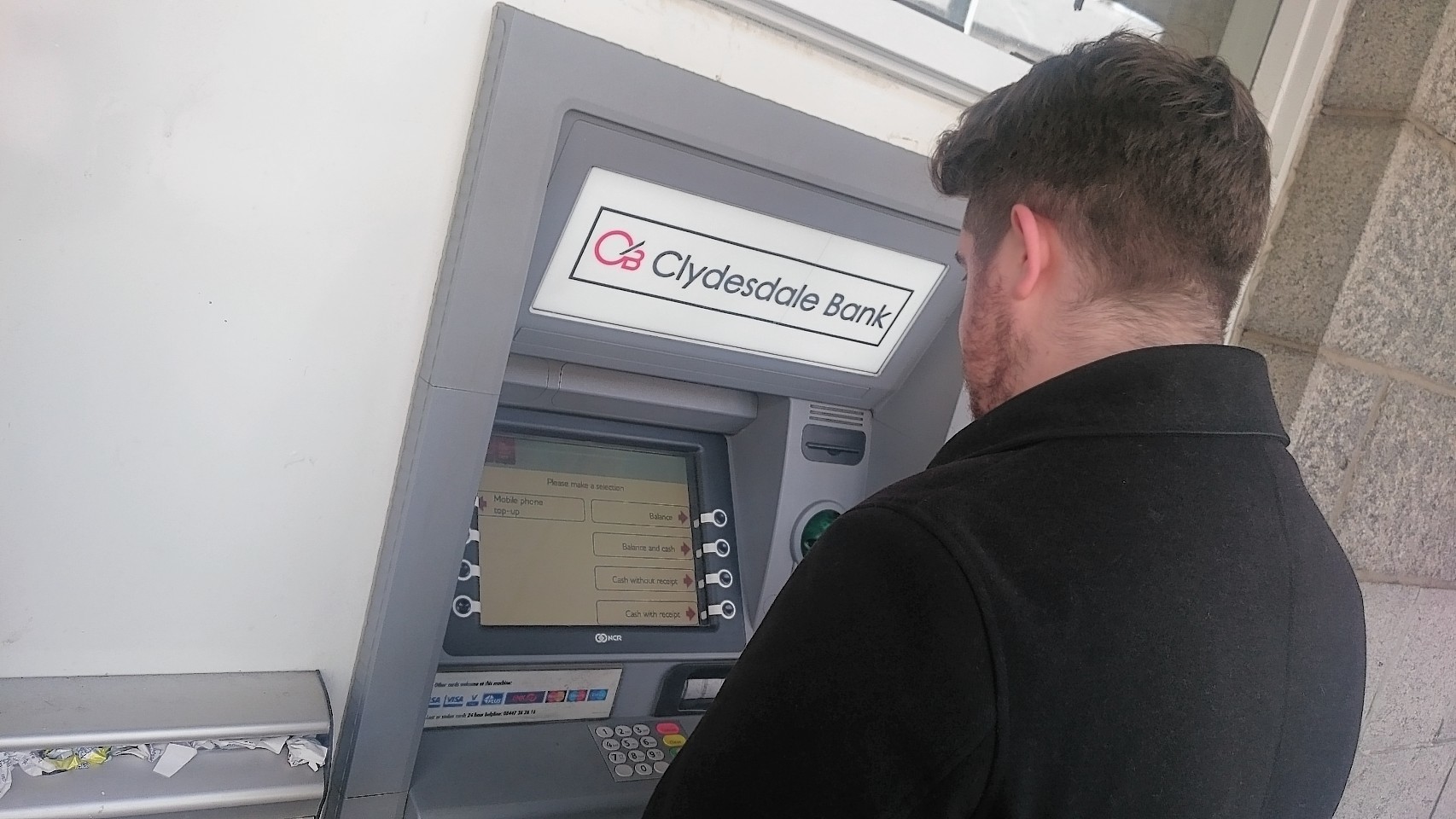 Clydesdale has offered a lifeline to a north-east community after closing its Mintlaw branch.
The firm closed several of its banks across Aberdeenshire earlier this year which left customers with mammoth journeys to their nearest alternative.
In Mintlaw, customers are still faced with a 30-minute round trip to Peterhead if they want to deposit cash.
But efforts to withdraw funds have now been given a boost.
Clydesdale had announced during the closures that it was investigating options to install an ATM within the village and have this week brought it into use.
The machine is located at The Square.
Last night, local councillor Jim Ingram said there was still a feeling of disappointment in the village.
"But I'm sure the ATM is very welcome," he added.
"There is a feeling of disappointment there, but the final decision has been made by the bank.
"We tried everything to get them to try and change their decision – be it opening the bank on a part time service or offering a mobile service like they have in other places."
Local MSP Gillian Martin, alongside Mr Ingram, had written to Clydesdale to suggest a mobile banking alternative was offered to the community to replace the bank
A similar initiative is in place in New Pitsligo, where the Bank of Scotland sends a van to the village to allow customers to deposit and withdraw cash every Monday and Thursday.
But, in its reply, Clydesdale Bank said such a service for Mintlaw would not be "cost effective".
The firm said it believed the service would "add little to the options available to customers".
The letter added the great majority of transactions completed in a mobile branch matched "those available" at the Post Office.
At the time, Ms Martin, a member of the Scottish Parliament's economy, jobs and fair work committee, described the decision as a "blow" for Mintlaw.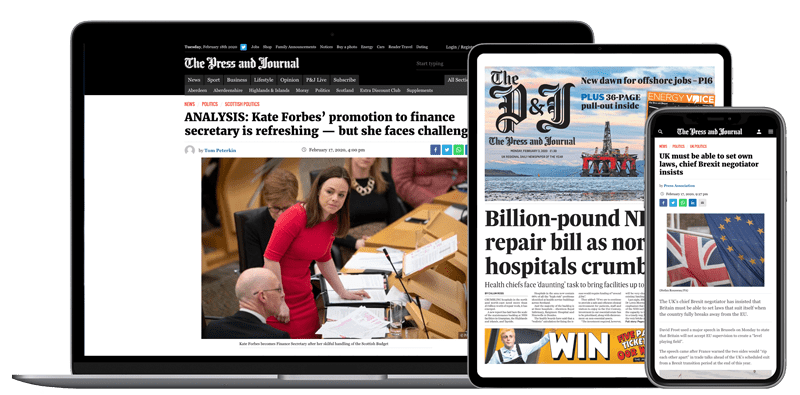 Help support quality local journalism … become a digital subscriber to The Press and Journal
For as little as £5.99 a month you can access all of our content, including Premium articles.
Subscribe