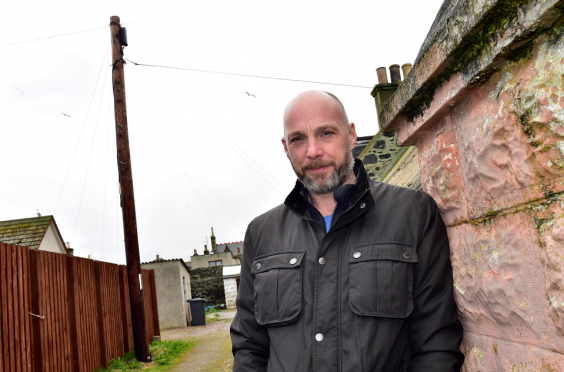 A north-east scout troop is closing in on its £132,000 fundraising target to boost its battle to save its historic base.
Macduff Scout Group announced four years ago that it needed to raise the cash to restore its hut in the town's School Lane.
The building, one of the oldest properties in the port, has fallen into disrepair and the group appealed for help.
Now the team has nearly raised the full amount and work on the site has begun.
Chairman Colin Buist[CORR] said: "The older members of the scout group have been very busy over the last few months removing materials from the existing scout hut to save money and cut costs of the project.
"Looking back to when we first started our campaign to fundraise we never thought we would be supported so well by our community."
Money has come from various sources, including local and national authority grants, as well as from Macduff community fundraising events.
Some of the money will be spent replacing and raising the base's roof, as well as creating more storage space for the troop's gear
Mr Buist added: "We would like to take this opportunity to thank each and every one of you who has donated any funds, be it small or large.
"This milestone would never have been reached without it all and for that we are very grateful."
The troop chairman said he hopes all families involved in the scout movement will be able to "reap the benefits" of the refurbished hut.
The hut was originally a school house and then later a Methodist church. Around 100 years ago it was donated to the scout movement and has been in use since then.
Plans for the renovation works have already been agreed by Aberdeenshire Council.
Macduff Scouts will be at the Tarlair gala day on Sunday running the barbecue for visitors.