Gulls are often regarded as the scourge of north-east towns.
But that didn't stop one local hero from rescuing a bird from near-certain death after it was hooked on a fishing line in Boddam.
Mike Duncan and his friend Brian Park were walking along the harbour when they spotted a commotion next to a small fishing boat.
When the pair got closer, they saw a limp gull stuck on a fishing line draped over the side of the vessel's hull.
Without hesitation, Mr Duncan leaped into action and clambered aboard the craft.
He said last night: "We saw some pensioners standing staring at a boat, so we went over to have a look and saw there was a seagull stuck on a fishing hook attached to the boat.
"I decided I'd have a go at rescuing it, so went aboard and managed to get it free. It didn't have any apparent injuries, so I put it back into the water and after a couple of minutes it flew away."
He added: "Gulls can be a menace but nothing deserves to suffer like that."
Mr Park captured the rescue on video and shared it on social media.
He said: "The way me and Michael saw it was that the gull was dead. It was certainly caught on a hook on the boat.
"When we saw the gull, it was decided Michael should go down to the boat as I'm kind of afraid of rocking boats in water – I am a bit clumsy.
"When we realised it was alive, we were astonished. My video cut out at the end because of my battery, but I'll say this – we were thanked as they flew all around us to show their appreciation."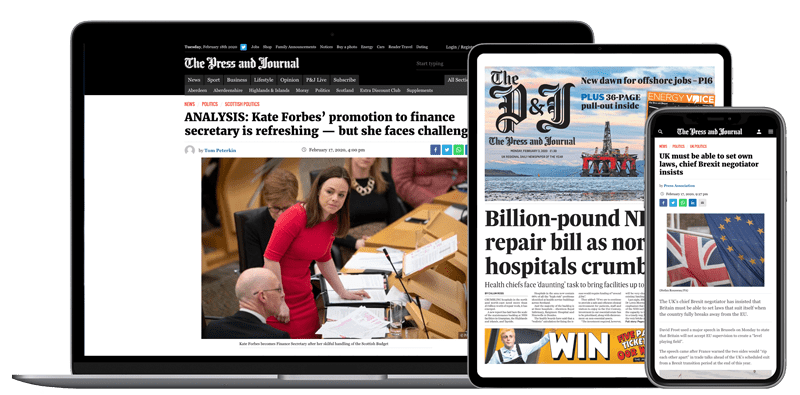 Help support quality local journalism … become a digital subscriber to The Press and Journal
For as little as £5.99 a month you can access all of our content, including Premium articles.
Subscribe