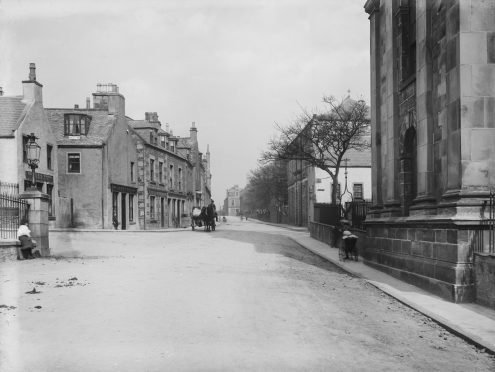 A north-east library is relaunching with an exhibition of historic photographs to mark the completion of a four-month refurbishment.
The opening event at Banff Library will be held on Saturday, September 9 and will give local residents the chance to glimpse the renovation which has been underway since May.
A lift has been installed to improve access to the upstairs museum as well as an upgrade of the electrics throughout. The works cost around £300,000 which was funded by the Scottish Government's regeneration fund.
To mark the occasion, Aberdeenshire Council is presenting a series of historic images of the town to visitors who will be invited to choose which shots are blown up and displayed in the library.
Councillor Gillian Owen, chairwoman of the education committee, said: "The community event next Saturday will give the public the chance to have a sneak peek of the new reading room and take part in the activities on offer before the library reverts to its normal opening hours on Monday.
"We are also asking the community to vote on their favourite photos of Banff around the time the library was built. The council's museum service has selected a range of photos showing the High Street and Banff Bay and the most popular ones will be enlarged for displaying in the library."
Vice-chairman Mark Findlater added: "While the refurbishment took place the library service put in place some excellent alternatives such as a book-vending machine but I'm sure borrowers will be happy to access their local library once again."
Banff Library is on the town's High Street which is currently in the running to be Scotland's most beautiful high street.