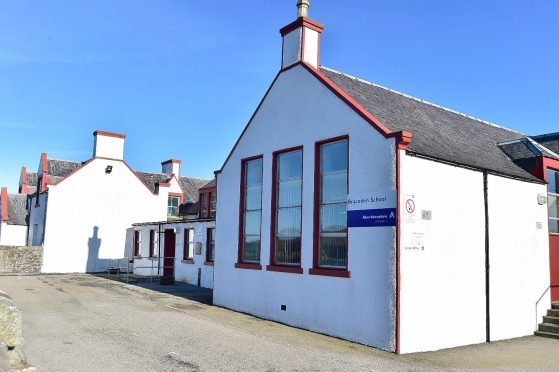 A north-east swimming pool has finally reopened after a two-year "temporary" closure over fears about its future.
The swimming pool at Bracoden, near Gardenstown, was first built as an open-air facility in the late 1950s and paid for by the local community.
And over the years it has been upgraded and is now a heated indoor pool which is part of the local primary school.
But the facility was shut for two years and its future thrown in doubt earlier this year amid budget cuts.
Local pressure, however, has forced a rethink and the pool has now reopened.
The first of the school's students were allowed to get back in the water last week.
Last night, local councillors hailed the return of the facility.
Ross Cassie said: "I am pleased to see the pool reopening following a lengthy period of closure.
"This pool – donated by the people of Gardenstown – is rightly open for use by the schools pupils and the community.
"The pool reopening will add to the health options for the community as well as giving those in a rural and isolated community a swimming pool on their doorstep.
"The children at Bracoden having this facility will have the opportunity to improve their swimming and thus not be left behind those in our larger communities with swimming pools on their doorstep giving them an equal footing when moving upto the Academy."
Mark Findlater added: "I am really chuffed for the bairns of Bracoden and Crudie schools who can now use this wonderful facility again.
"Being able to swim is an important skill for bairns to learn especially those that live in coastal communities.
"The folk of Gardenstown are rightly proud of their swimming pool which they built and paid for way back in 1959 and has been well used by local bairns since.
"We just have to make sure that it stays open for many generations of bairns to come."