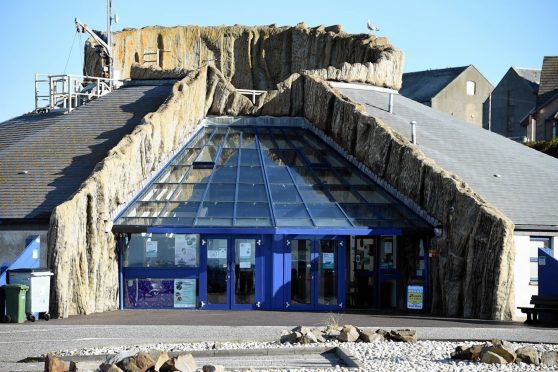 A new charity calendar has been created to raise funds to support the educational work of a north-east tourist attraction.
The Friends of Macduff Marine Aquarium gathers images from across the region every year to sell on as a calendar which helps purchase new equipment for the venue.
Last year, this included funding a new home for the centre's octopus and helping to provide a new outdoor play area which was also supported by a local supermarket.
This year, more than 400 images were submitted by local photographers for inclusion in the publication.
They are now on sale for £5 each, with the calendars ready for collection at the end of October.
A spokesman for the Friends of Macduff Marine Aquarium said they were the "ideal gift" for friends or family – home or abroad.
Keith Newton, the group's chairman, added that the funds raised would also help ongoing efforts to promote the region's former outdoor swimming pool in Tarlair.
He said: "The idea just came to us about three years ago to do something to support the aquarium and the Friends of Tarlair.
"This will now be the third calendar that we've produced.
"It has been a very successful effort and the demand for it has increased each year. The money we raise will go towards something for the aquarium later this year."
The facility itself is currently closed for renovation works.
The 20-year-old facility was closed for the whole of the summer holidays while workers moved a new holding tank for the facility's fish into place.
It was due to open at the weekend, but further tests were required to make sure the tank was watertight.
A spokeswoman for the aquarium said: "We're very sorry for any disappointment, but we are nearly there."
The calendars can be reserved by emailing the Friends of Macduff Marine Aquarium at fommaquarium@gmail.com