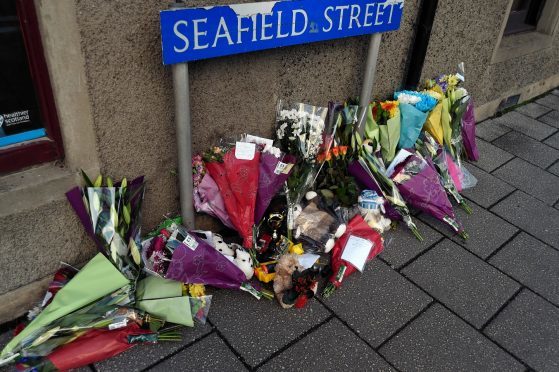 North-east councillors have been asked to consider implementing safety improvements on a village road where an eight-year-old boy was killed.
Iain Sturrock was knocked down and killed by a white van on Portsoy's Seafield Street three years ago.
His death was a catalyst for an outpouring of grief from locals and sparked calls to improve safety on the fishing village's thoroughfare.
Council experts have been investigating how to improve the stretch of road ever since, and now, members of the Banff and Buchan area committee have been asked to give their thoughts on new proposals.
Rather than introducing a formal crossing, council roads officers have proposed extending hatched markings to narrow the carriageway and erecting "gateway signing" at the narrowest points of the road to encourage motorist to slow down.
Authority staff have also proposed new waiting restrictions around the various junctions onto Seafield Street to improve visibility and access.
In a report to the committee, which will meet in Fraserburgh tomorrow morning, Aberdeenshire roads engineer Jonathan Sharp stated: "These measures would create the effect of narrowing the available road width and they would highlight to road users that they were entering the 'town centre' which should encourage lower speeds."
He indicated that, although the final designs for the signage have not been considered, local school children may be asked to contribute designs or the village's coat of arms could be used.
Mr Sharp added: "Should the final traffic management proposals receive committee support, and proceed to construction, monitoring of the effectiveness of the measures will be carried out by roads officers."
Councillors are being recommended to authorise Mr Sharp and his team to present the traffic management options to the local community.
Seafield Street runs through the heart of Portsoy and forms part of the busy A98 Banff to Cullen route.
While it is usually a quiet fishing village, Portsoy attracts thousands of tourists every summer when the Scottish Traditional Boat Festival is held in the harbour.