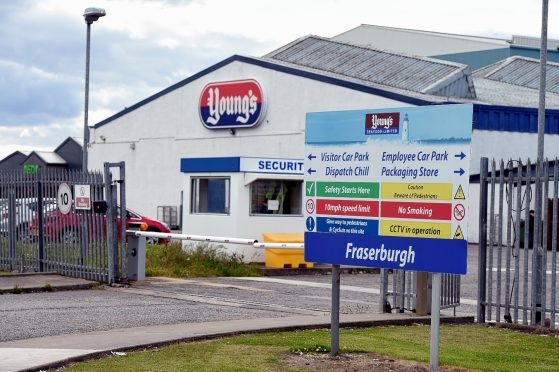 A coalition of north-east fish processors has warned that the sector is on the brink of disaster unless high business rates are dropped.
The Grampian Seafood Alliance (GSA) met Scottish finance secretary Derek Mackay at a meeting in Edinburgh yesterday, when it hoped to make the case for lowering rates across the sector.
Instead, members said they were left feeling as if they had achieved little and warned that firms could begin folding because they are unable to compete with plants in mainland Europe which can operate at a lower cost.
North-east seafood firms team up to combat business rates rises
The dire warning comes just months after a Young's Seafood plant in Fraserburgh started to show signs of recovery following massive lay-offs in 2015.
The firm had lost a lucrative processing contract to a Norwegian rival and had to sack hundreds of staff as a result.
Peterhead fisherman Jimmy Buchan was among those who took their concerns to Holyrood yesterday and acted as the GSA's spokesman last night.
He said Mr Mackay had offered them little in the way of an olive branch.
"We've got stocks recovering from an industry that was in decline, we've got new boats being built, and we've got port infrastructure going on," Mr Bucan said.
"But everything is going towards an increase in activity on the catching side while the processing industry continues to go into decline.
"Scottish processors are hemorrhaging and going out of business, and it's because we have an unfair playing field in as much as we have high business rates."
Mr Buchan also expressed serious doubt over whether the country will be able to achieve its vision of doubling the food and drinks industry by 2030.
He said: "How on earth can we be part of that  journey if we can't get the processing sector to grow?
"Our plea was for the minister to help us and, basically, he's said that he can't.
"We've left with almost nothing. He said he'd write to the authorities and, where he can, lobby on our behalf. But we feel we haven't left any better than we arrived.
"We're gracious that he did meet with us, but I felt he was defending his position before we even got into the room.
"It's a clear indication that the system doesn't encourage or reward business growth. Someone has to be willing to break the mould and steer the industry in the right direction."
Mr Mackay described the meeting as "constructive".
"The Scottish Government reduced rates bills in light of the 2017 revaluation undertaken by independent local assessors, cutting the rates poundage and funding total rates relief of around £660 million this year," he said.
"Now we have also responded to the Barclay review, going beyond its recommendations with new measures to drive investment that have been widely welcomed by business.
"Local councils can also reduce rates bills to address any issues in their local area, following the Community Empowerment Act. The Scottish Government will continue to work with interested parties on these opportunities."
Andrew Charles runs a fish processing plant in Aberdeen.
He said: "It is vital if we are going to maximise the future opportunity of growing fish stocks and quota with a thriving catching sector we reverse the decline in the fish processing industry.
"We are appealing to the Scottish Government, they must create an atmosphere that will attract investment into this industry"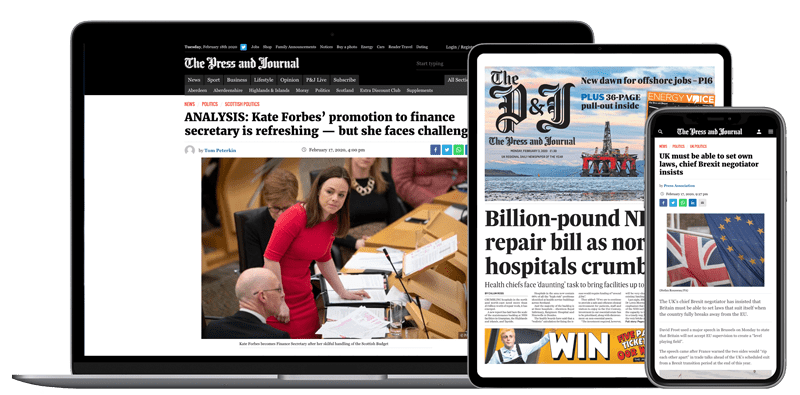 Help support quality local journalism … become a digital subscriber to The Press and Journal
For as little as £5.99 a month you can access all of our content, including Premium articles.
Subscribe