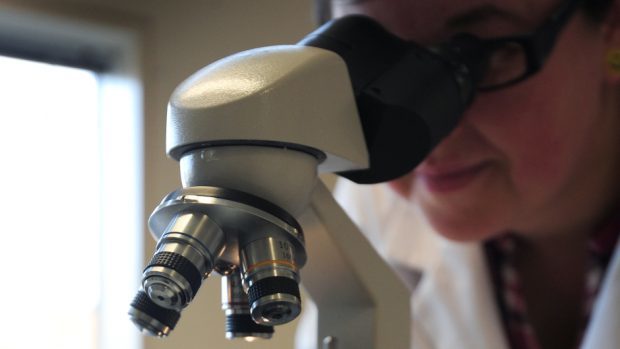 A north-east teaching crisis is forcing pupils to drop classes in key subjects while others are having to travel to different schools to pick up vital grades.
Pupils in Fraserburgh and Peterhead have been hit the worst by a lack of science, technology, engineering and maths (Stem) teachers in the region.
The scale of the problem is detailed in new figures released by Aberdeenshire Council in response to a freedom of information request.
Education chiefs have been trying to hire new staff and plug holes in the curriculum with visiting specialists and probationary teachers.
But since 2015, the authority has advertised Stem jobs 222 times across Aberdeenshire – and filled just 60 posts. The struggle has now left the secondary schools in the neighbouring ports with no choice but to restrict subject choices.
In Fraserburgh, where there is a demand for engineering and manufacturing courses from pupils, the subjects have been pulled completely. Meanwhile, probationers are filling gaps in science.
The council's report on the shortages goes on to say that under-staffing has "diminished broader achievement" by after-school clubs and that current teaching staff are unable to offer any extra learning beyond the their course's core assessments.
And in Peterhead, the council has had to make arrangements for pupils who want to sit an advanced higher in chemistry to visit another school because no one is able to teach the course locally.
Students are also restricted to just one technical subject per year unless space allows them to select a second through pupil departures.
Last night, Alison Evison, the opposition spokeswoman for education at Aberdeenshire Council, said recruitment in the region has always been a "challenge".
Under the last administration at the authority Mrs Evison, who is also president of local authority umbrella group Cosla, was co-leader. She said: "We responded to this challenge in administration with various creative recruitment strategies, and with an injection of financial support.
"However, there are simply not enough teachers currently in the system and that needs to be addressed across Scotland.
"The pressure the current situation puts on staff in our schools must not be underestimated and their commitment to broadening the learning of our young people and developing our young workforce is to be commended." Gillian Owen, the current chairwoman of the council's education committee, referred questions to the council.
A spokeswoman for Fraserburgh's parent council said she would be contacting staff to discuss the issue.
North East Scotland College recently launched a Stem centre at its Fraserburgh campus and will be rolling out a science course next year to help pupils achieve an HNC.
Doug Fraser, curriculum and quality manager for science, said he hoped to develop a partnership. "Certainly, schools are finding it increasingly difficult to get and keep teachers in the Stem subjects," he said. "Schools in other areas will have some subjects being taught by a non-specialist – physics being taught by a chemist, for example."