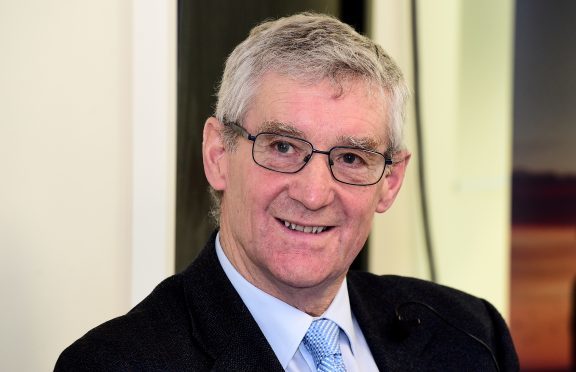 Ministers have been urged to step in to avert a "disaster" for pupils in schools hit by teacher shortages.
It was revealed yesterday that pupils in Fraserburgh and Peterhead were being deprived of the opportunity to learn about engineering and chemistry in their own schools over a lack of qualified teachers in the job.
And now calls have been made for the SNP Government to help.
Despite ongoing efforts to fill gaps in the curriculum by hiring new staff in the region, Aberdeenshire Council has only filled 60 posts of the 222 it has advertised since 2015.
And last night, Conservative MSP Peter Chapman said the failure to teach STEM subjects could lead to "disaster" when it came time for youngsters to choose a career.
"It is also dangerous for the future of the Scottish economy at a time when industry leaders are warning of skills shortages," he added.
"We have known for some time that Aberdeenshire Council is struggling to recruit teachers, but we need the SNP government to do more to help.
"It is absolutely unacceptable for young people to have to drop classes or move schools because there are not enough staff."
SNP MSP Stewart Stevenson, however, has said the situation in the north-east is not unique.
He added that the government, alongside the council, had promoted regional partnerships and created a fund to retrain oil workers to bring new teachers through.
"It is a very fine balance to make sure we have enough teachers and enough teaching positions," he said.
"But I would encourage anyone who has ever thought about teaching to take advantage of the training the Scottish Government has offered."
A spokesman for Aberdeenshire Council said it has been encouraging people to consider becoming a teacher.
"This has ranged from using different advertising techniques focusing on both career development and quality of life, as well as using agencies and very successfully offering individual support to new staff," he said.
Gillian Owen, the chairwoman of the council's education committee, added that teaching was a "rewarding career" and encouraged those thinking about making the leap to visit the authority's website.
She said: "There is a national shortage of teachers currently in Scotland, so this situation is not unique to Aberdeenshire Council.
"The Council runs an excellent probationer scheme where those seeking to become teachers receive excellent support from mentors.
"Probationers have helped our academies to provide pupils with access to Stem courses.
"Teaching is a rewarding career and I would encourage anyone interested in becoming a teacher to pay close attention to the council's social media channels and website for more information."