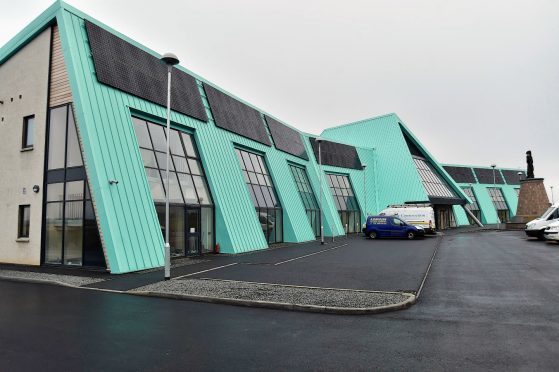 Patients will move into a new medical practice next month after a two-decade fight for better facilities.
The Crimond Medical and Community Hub opened its doors for the first time in April, and from next month, health services will be provided there.
The current medical centre in the village had operated out of a small cabin for years before the late Charles Ritchie started a campaign to create the £7million property that stands today.
The local practice has continued to run out of its smaller accommodation in the interim until the building could be made ready for the arrival of its doctors.
But Caroline Ironside, the practice manager, has now alerted patients that the move will happen in November.
She has also issued advice to current patients that medical scripts will be doubled this month to see them through the switch, and that from November 6-14 only emergency appointments can be made.
"This is to allow the move of all furniture and computers to the new building," Mrs Ironside added.
"If in doubt, please phone the practice and the receptionists will advise you."
Conservative MSP Peter Chapman had opened the new building at the request of Mr Ritchie.
Last night, he said: "This is great news for the local community and I am sure that staff will be delighted to move into the new Crimond medical centre.
"I was honoured to be given the opportunity to unveil the plaque at the soft opening of the facility in April and I am particularly pleased that the late Charles Ritchie was able to see his hard work pay off.
"This health centre will be a fitting legacy to his commitment to help the local area.
"It was a very long process to get to the point of opening the doors, but the community will benefit from this investment for many years to come."