Turbines that could affect the views from a north-east castle have been earmarked for approval, despite concerns from a community council.
Inverurie firm Green Cat Renewables wants to build two 242ft turbines to land north of Fyvie Castle and is set to be given permission.
Aberdeenshire Council's planning service has suggested to members of the region's area committee that, despite concerns, there is nothing to prevent the massive structures from being installed on the land.
Groups including Aberdeen International Airport, Atkins Global and British Telecom were consulted on the projected and have not raised any objections.
The Fyvie community council, however, does not want the scheme to go ahead.
Gordon Duncan, the group's chairman, wrote to the planning service in May about local peoples's fears surrounding the structures.
He said that because of the scheme's "closeness" to Fyvie Castle, Fyvie Station and the "proliferation of wind turbines in this area", his group could not back the proposals.
However, next week, the council's director of infrastructure services, Stephen Archer, will urge local councillors to push the turbines through.
In his report on the plans, he said it was "established" that the countryside was no longer free from wind energy developments.
"Within Aberdeenshire there are a large number of wind turbine applications which are either installed, approved or currently being considered," he added.
"It is the case that commercial scale wind energy is now an established and intensifying element in the countryside that has altered or is further altering the perceived landscape character at a local and now increasingly at a region wide level.
"Turbines being visible from a settlement or a building of cultural importance is not reason in itself for refusal."
Councillors will meet to discuss the turbines in Turriff on Tuesday.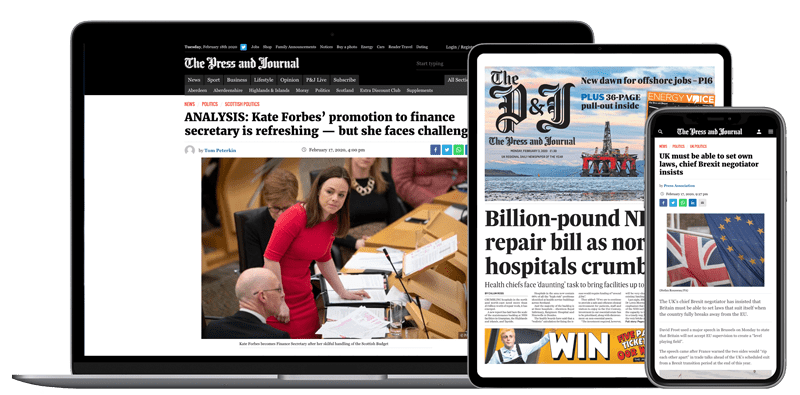 Help support quality local journalism … become a digital subscriber to The Press and Journal
For as little as £5.99 a month you can access all of our content, including Premium articles.
Subscribe