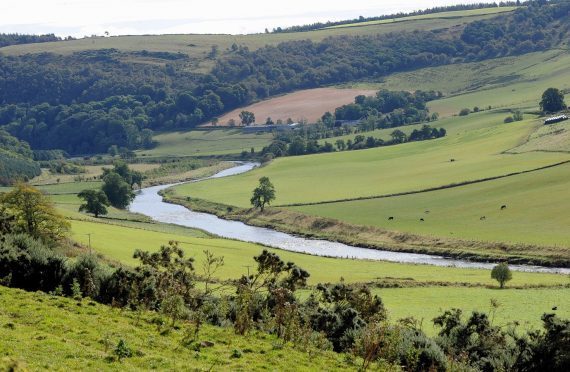 Plans to create a unique holiday camp outside a north-east town have collapsed after the Scottish Government raised road safety fears.
The scheme, to build seven yurts and three wigwams on land at Silverstripe near Turriff, was refused by councillors in December last year after neighbours objected about the use of a narrow road to service the added traffic.
And now the Scottish Government has confirmed that an appeal to find another way to push through the plans has failed.
Government reporter Scott Ferrie visited the site in April and this week issued his ruling.
In his report, he said the development would result in an "unacceptable increase" in traffic on a narrow road used by all the residents in the area.
He added: "It would provide additional tourist accommodation that would be likely to result in economic benefits to the area. I do not, however, consider that these considerations outweigh the adverse impacts set out above."
The land's owner, Marianne Shand, had promoted the new-age camp as an opportunity for people to relax and recover during their stay.
She said it would have offered a "unique opportunity to experience the healing power of nature and animals".
"We believe that in order for good health to exist, all must be in balance," she added, in her promotion of the initiative.
"Animals, nature, and humans all have their distinct places. One cannot survive without the other. Without the connection to nature, we become disconnected to ourselves."
When the campsite was first refused by Banff and Buchan area committee, councillors had been accused of offering "lip service" to start-up businesses.
The proposal had been praised as a "good idea" by members of the committee but they felt it was in the wrong area.
Then-councillor Michael Watt blasted colleagues, adding: "I have been in business for 40 years, and it seems to be that whenever someone makes a real effort to start a business we have to kick them in the groin."