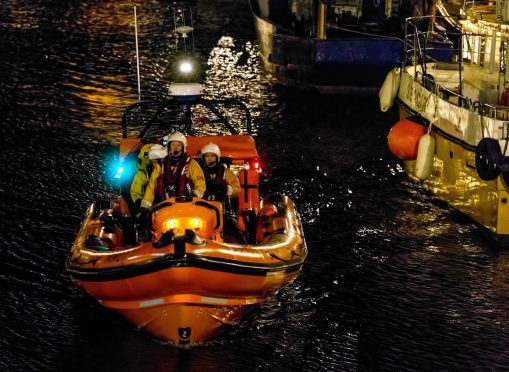 A massive search operation for a missing kayaker, which was launched on Saturday night, has been scaled back.
Coastguard teams responded over the weekend when a radio message, concerning a kayaker in difficulty off the coast of Banff, was picked up by rescue crews.
The call, which was made on a VHF radio, was made at about 4pm. And yesterday, a spokeswoman for the coastguard described a "large scale" search taking place involving teams from across Banff and Buchan.
However, nobody has been identified as the kayaker.
She confirmed searches had continued, but the lifeboat team from Fraserburgh as well as the service's helicopter from Inverness were not being redeployed.
Police have also been stood down from the search.
She added: "This morning, we had Macduff Lifeboat, Banff Coastguard and Portsoy Coastguard rescue teams searching.
"We received one distress call over the radio, but there have been no reports of anyone missing and we have had no reports of anyone being overdue.
"Police have also looked into vehicles in the area and everything is accounted for. We couldn't say if this was a call in error or malicious, but inquiries are ongoing."
Anyone with information which may assist with searches in the area has been asked to contact the coastguard on 01224 592334.
A spokesman for Macduff Lifeboat said it returned to port at about 8.30pm on Saturday before being tasked with carrying out further searches of the area from 10am yesterday.
Fraserburgh's lifeboat returned to its station at about 9.30pm.
A spokesman said: "After a thorough search at sea in poor light and poor conditions – lasting several hours – the search parties were stood down."
Earlier this year, coastguard helicopters and sea planes scoured the same area of the north-east when kayaker Dominic Jackson failed to call home.
The 35-year-old was last seen leaving Portsoy harbour in early February.
His kayak was found near Lybster in Caithness and his body was later found in the same area.
Mr Jackson's family have subsequently launched a charity promoting safety at sea.