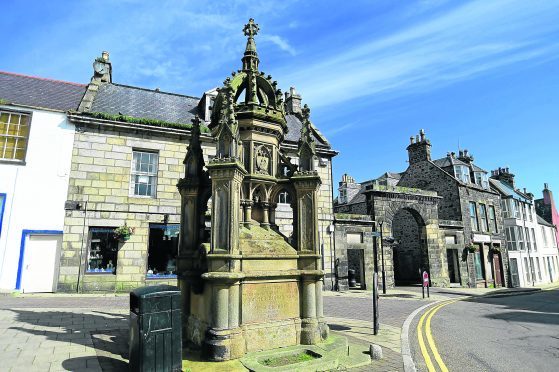 Heritage projects worth £200,000 have been lined up to secure the future of buildings and features across the north east.
Several new ventures have been identified by Aberdeenshire Council as part of its historic asset management project (HAMP) which will be unveiled to councillors tomorrow.
The authority is responsible for more than 500 historic buildings and features across Aberdeenshire and since last October has completed repairs to 12.
These include rendering works to Market Cross in Inverberbvie and a deep clean of Biggar Fountain in Banff.
In April this year, it completed a full-scale repair of Kincardine O'Neil Old Church.
Ivy removal work to Auchterless Old Parish Church, meanwhile, uncovered the presence of the structure's original Dutch bell dating back to 1644.
Ongoing and earmarked repair works will now be discussed by local councillors ahead of works resuming.
Stephen Archer, the council's director of infrastructure, stated that lessons learned from previous projects would help going forward.
He added: "We have not only been able to see physical improvements to the non-operational historic assets in the council ownership, but are also in a position going forward to allocate the budget more accurately.
"We know from our completed projects how much the cost for specific types of work is likely to be."
Future initiatives the council wants to carry out include repairs to St John's Church and boundary walls, ivy removal at Inverbervie Old Church, and tree and rabbit removal from The Bass in Inverurie.
Mr Archer added: "There  may be other smaller scale projects, both urgent and non-urgent, that come forward as unforeseen issues arise with certain sites.
"Should any unexpected, urgent works be required to any historic assets, a further budget would need to be sought."