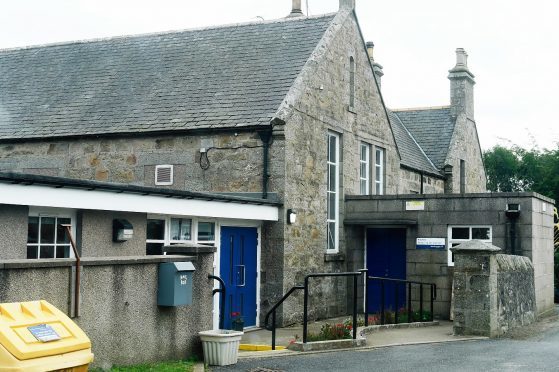 New plans have been unveiled to build an extension at a north-east school where pupil numbers were capped.
Councillors voted to limit Stuartfield Primary's roll to 125 last year.
But the council now wants to replace a temporary learning space with an additional classroom.
The proposals include plans for a quiet room, extension to the playground and minor changes to the staff car park.
Pupil toilets and a cloakroom would have to be rearranged to provide access to the new area.
The plans showing what the updated section of the school would look like have just been released.
Central Buchan councillor Jim Ingram said he welcomes the proposals and believes it will go some way to tackling a lot of issues at Stuartfield.
He said: "The temporary accommodation we have aT present is full and at bursting point.
"What is going to be provided will increase that capacity to an acceptable level.
"It will allow the school to meet requirements for the foreseeable future."
Mr Ingram said he was confident planning officials will give the changes the go ahead when the time comes.
He said: "It is pretty crowded and I am really counting on this extension going ahead and I am assured it will.
"The problem with a lot of these schools is that they were built for primary one to primary seven use and now they include pre-school and nurseries and they are being pushed to a level they were never designed for.
"Stuartfield is one of the growth villages and it is desperately needing this extension and in my book it is highly welcome."
Last year it emerged that the primary school, which has space for between 72 and 93 children, was at 126% capacity and was expected to rise to 130 students by 2022.
The roll was capped amid concerns that pupils not able to attend the school woulkd face an eight mile round trip by bus to Longside. However, the council confirmed that transport would be provided by the authority.
Only pupils with a sibling already at Stuartfield Primary School were guaranteed a place.