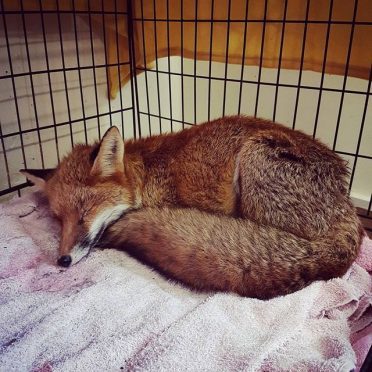 A tiny fox has died despite the best efforts of a north-east animal charity to save it.
The female fox, which weighed just three kilos, was picked up by staff from The New Arc Sanctuary on Thursday.
Keith Marley, the charity's founder, said the animal – which was named Grace – was "very poorly" and had a severe infection on her back from a bite wound.
He added that the next 48 hours would be critical for the creature's survival.
But over the weekend, it emerged that Grace's condition had not improved and she had passed away.
Mr Marley said: "Although we know we did our best, and she was at least warm and cosy, it is still very hard for us.
"Grace was so terribly underweight that her pulling through was a slim chance at best.
"The only thing we can do is keep on going. Each animal and bird deserves a chance and that chance they will get with us.
"If the least we can do is give them a comfortable passing away, in a warm and quiet environment, then that has to be better than being left to die in a ditch or a gutter."
Grace had been picked up by the charity in Aberdeen's Rosemount Street after a call from a young couple making their way home.
"There's probably more foxes per square mile in Aberdeen than out in the countryside," Mr Marley said.
"It's possible that she had been in a back garden and was attacked by a dog."
The New Arc is in the process of raising cash to continue its work and to build an animal hospital to treat the animals it rescues.
To donate, visit: www.thenewarc.org