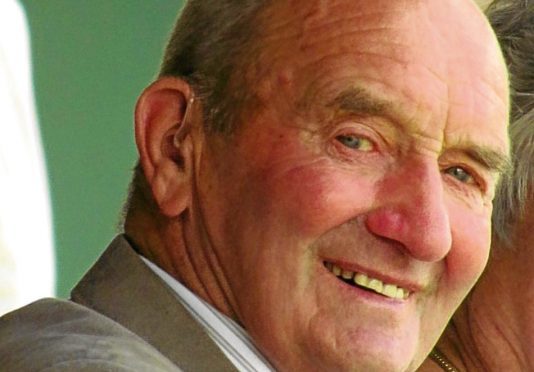 He has worn more hats than Audrey Hepburn and is one of the north-east's most ubiquitous volunteers.
Yet, even at 82, there was no sign of Patrick Gaul slowing down yesterday as the Turriff man responded to the news he had been awarded the British Empire Medal.
On the contrary, while clearly pleased at receiving the accolade – "It's a nice surprise" – he was keen to stress how his beloved community had benefited from so many other people through the years.
He was in the same class at school as Joe Watson, the father of the former Press and Journal farming editor of the same name, while the two were growing up in the north-east.
And Mr Gaul has subsequently spent more than 60 years working for the Turriff Show, one of the region's most prestigious agricultural events.
He said: "When I left school, I liked the idea of getting involved with various groups and these included the young farmers and St Ninian's Parish Church.
"I was an elder at the latter for 53 years and I've also done what I can with other organisations, such as spending 22 years on the community council, 17 years as a JP, and over 50 years with Turriff Bowling Club.
"I never thought about being rewarded during all this time. It was enough of a pleasure to see the success of the Turriff Show, with which I have been a past president and am now an honorary president.
"A lot of people have done their best to improve and enhance the community and I have always enjoyed being part of that.
"I remember, when I was working on a floral display in Turriff, somebody said 'you deserve a medal'. But I thought nothing more about it. And then I heard the news last week. It came out of the blue, but yes, it is very nice."
However, Mr Gaul has no plans to switch from committee meetings to watching TV.
He is still the president of the Turriff Pipe Band, and maintains his ties to the church, the bowling club and anything else which requires attention in his home town.
As he concluded: "I've lived here all my life and I love the place."