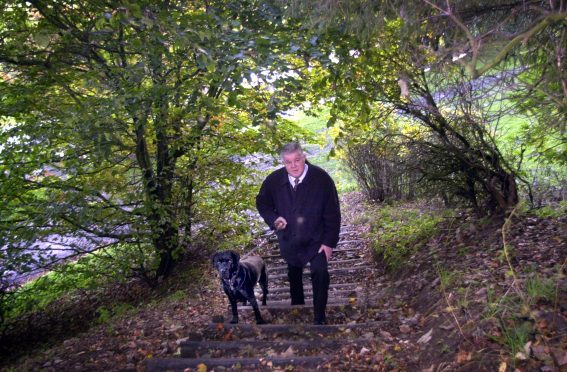 A north-east department store will be closed today as a mark of respect for its chairman.
Mike Stephen was "influential" in helping to set up Celebrations of Turriff in 1994, with the Main Street shop becoming a main stay of the town.
The 76-year-old, who died earlier this month, was also known for the key role he played with the Grampian Food Group.
He was managing director at the multi-million pound firm, and alongside chairman Fred Duncan turned the business into one of the UK's biggest companies before he retired in 1998.
Mr Stephen always had a strong connection with the agricultural sector having grown up in Llanbryde, where his father was a minister in the 1940s.
He went on to work on farms in the Keith and Huntly areas before meeting his wife Myra.
The couple went onto to have two children, Linda and Robert, before settling down in Turriff in 1970.
After his retirement Mr Stephen focused on spending more time with family, black Labrador Angus and even bought himself a Ferrari.
Mr Stephen's son Robert, who runs Celebrations, said his father always knew what he wanted when it came to business.
He said: "He was very focused, driven and full of energy, which certainly rubbed off on other people.
"He was firm but fair as well and I've had a lot of messages from his former work colleagues who said he had a big influence on their development.
"The experiences he had and his drive meant he was very influential in the start of Celebrations.
"For me to be able to call on someone to get advice and ideas from was a huge influence."
Mr Stephen said his father was very hands on when it came to helping the business.
He said: "He was the chairman of the company and it's very much a family business.
"We met weekly to discuss trading and he helped install a lot of the systems, which was a massive help to me and my business."
Mr Stephen died at Aberdeen Royal Infirmary on January 6. His funeral will take place at St Andrew's Parish Church in Turriff at noon today.