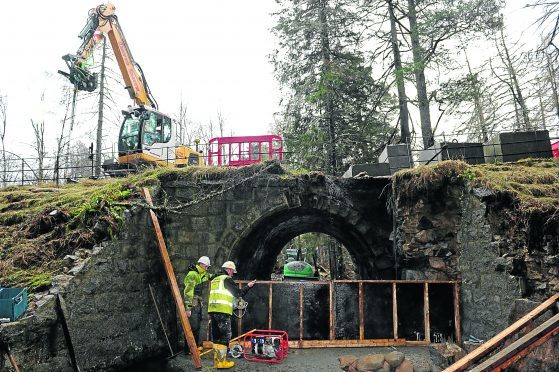 New figures have suggested it would cost more than £900million to repair the country's broken and breaking bridges.
The findings, which were unveiled by the RAC Foundation today, show that about 3,500 bridges across the UK are no longer fit for purpose.
It includes the figures for Scotland, where in Aberdeenshire 63 crossings are no longer able to carry the road's heaviest vehicles.
In Moray, the number is 18.
And in the Highlands, 41 bridges have also been branded "substandard".
The RAC now believes it would take a mammoth spend to bring all of the UK's 2,077 failing bridges up to scratch.
However, budget restrictions mean councils only anticipate 370 of these will have the necessary work carried out on them within the next five years.
The one-off cost of bringing all the substandard bridges back up to perfect condition would be around £934 million – equivalent to £271,000 per structure.
Last night, Steve Gooding, the director of the RAC Foundation, said the figures were "unwelcome".
"As council budgets continue to be squeezed by the growing pressure of social care these numbers are a stark illustration of the gloomy consequences for the quality and integrity of our local networks," he added.
A spokeswoman for Moray Council said tenders were being prepared to have its bridges repaired.
"We undertake routine monitoring of our roads network and bridges," she said.
"We're shortly going out to tender for two of our high priority projects – repairs to the Glenergie and Logie bridges."
A spokeswoman for Highland Council added: "The majority of the bridges listed for our area have weight restrictions on them and are considered completely safe providing vehicles follow these restrictions.
"They are inspected on a regular basis."
In February, it hopes funding will be allocated to begin repairs.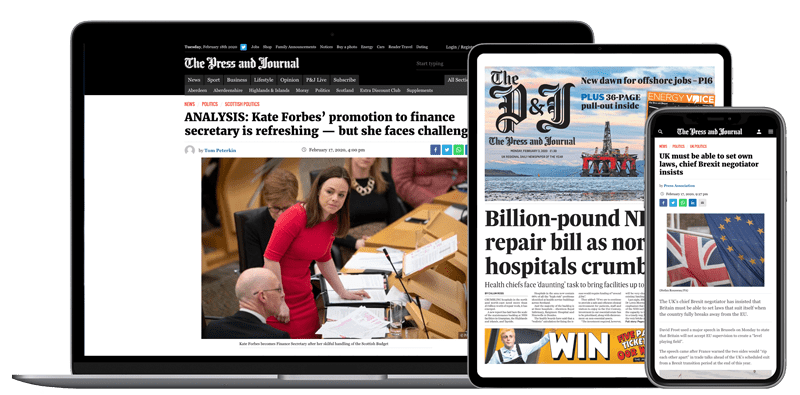 Help support quality local journalism … become a digital subscriber to The Press and Journal
For as little as £5.99 a month you can access all of our content, including Premium articles.
Subscribe