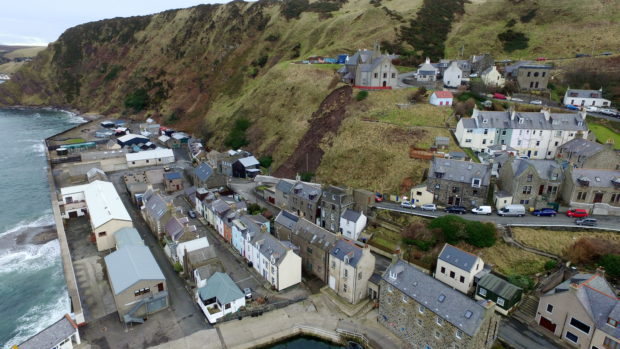 Barriers are to be installed on a village road – prompting claims residents are being treated like "prisoners".
Aberdeenshire Council has revealed plans to install the gates at Harbour Road in Gardenstown, due to frequent landslips.
The route has been closed since the latest incident in December, although opened temporarily last month to allow residents to move their cars and empty their bins.
Specialists have also been drafted in to examine what can be done to stabilise the crumbling cliff.
But in the meantime, the authority has announced it will be removing the concrete blocks currently stopping traffic and replacing them with gates, which will be kept locked.
Only police, ambulance, fire and coastguard crews will be given a key to open the gates.
But last night, the restriction was branded "ridiculous" with one councillor claiming villagers were being "trapped" by the move.
Troup councillor Hamish Partridge said: "This is absolutely ridiculous to trap residents in their own village and treat them like prisoners.
"A solution needs to be found to repair the slip and quickly, the cost needs to be considered and recovered at a later date.
"The safety of the residents is crucial and I understand this is the reason for the closure but closure is not the answer.
"We have a hard enough job getting an ambulance to Gardenstown at the best of times, but if it has to sit at the top of the hill waiting for someone to come along and open this gate and someone is having a heart attack at the bottom, we are speaking life or death."
However, fellow councillor Mark Findlater insisted local authority officials had been working closing with the emergency services for the temporary solution.
He said: "There is an emergency plan in place and everyone agrees this is the best way forward.
"At the end of the day we have to work with the emergency services and make sure the situation is as safe as possible for people.
"That is why these gates are going in so the emergency services will have keys for these gates and they can get down.
"It is a lot better than having concrete blocks there which have to be moved.
"The gates are a must."
Local fishermen last week called for Harbour Road to be reopened after they said the closure was impacting upon their livelihoods.
But the plea was rejected by the local authority.
A spokesman for Aberdeenshire Council said: "The measures being taken are directly related to the safety of road users while investigations into a long-term solution continue.
"There will be regular controlled openings of the road, with the latest one coming up on Thursday from 9am–4pm."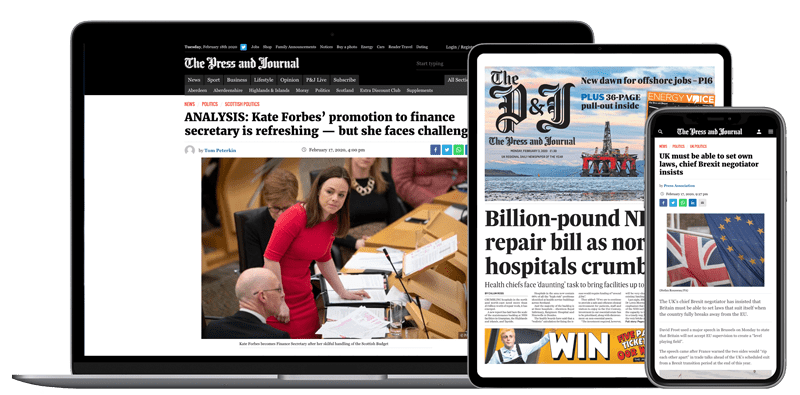 Help support quality local journalism … become a digital subscriber to The Press and Journal
For as little as £5.99 a month you can access all of our content, including Premium articles.
Subscribe