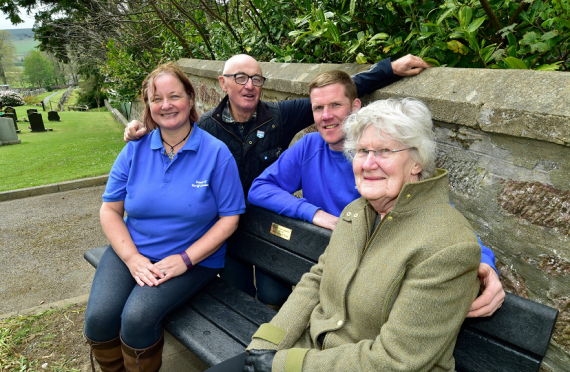 A north-east project to make a cemetery a more attractive place for mourners has won the backing of the local authority.
Aberdeenshire Council's Formartine area committee yesterday awarded £5,000 – about half the cost of an ambitious bid to transform a former putting green into a memorial garden.
Efforts to renovate the site were started by former Press and Journal farming editor Joe Watson and then picked up by his brother, Fraser, and like-minded locals following his death in 2014.
Last night, after voting to approve funding for the project, local councillor Iain Taylor – himself a farmer – said the Friends of Turriff Cemetery were "bringing the community together".
"The group has worked hard over the last year to  make improvements to the cemetery, and this project will add to the atmosphere there," he added.
"It will add a quiet, contemplative area for the site."It's nice to see the whole community come together and if this encourages this I'm all for it.
"Ultimately, we have to get on with one another, and I would hope that this has long-term benefits."