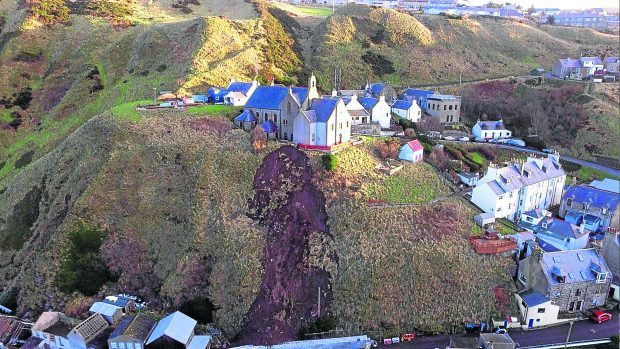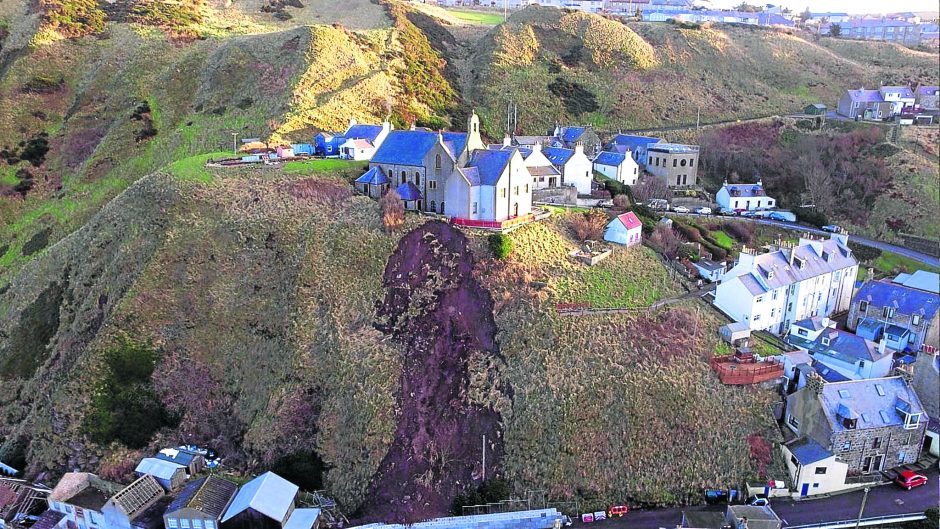 The bill to repair a north-east landslip is expected to come in at more than £1million, Aberdeenshire Council has announced.
Efforts to end the woes of Gardenstown residents have been ongoing since December, when the local authority made the decision to close Harbour Road to both pedestrians and motorists amid fears the hillside could collapse.
Since then, locals have only been able to get from the bottom of the village to the top in their cars during controlled openings.
A long-term solution is still in the works, but on Tuesday councillors representing the coastal community will be told that one option has already been priced.
Known as "soil nailing", drilling rods into the side of Harbour Road could prevent landslides in the future, though the council's director of infrastructure Stephen Archer said it was impossible to give a definitive solution at this stage.
Assessment work to determine how badly the hill has been affected by land movement is ongoing.
In his report to the Banff and Buchan area committee, Mr Archer said the operation would cost about £1,500,000 and cause further road closures during repairs.
"Officers are acutely aware of the disruption and distress that the landslip above Harbour Road has caused, and continues to cause, residents and businesses that rely on this road as their only means of vehicular access," he said.
"The current estimate for remedial measure are likely to be in the region of £1,500,000 to implement.
"The confidence level on this estimate is currently low and will be refined once the results of the ground investigation are known."
Before repairs can go ahead, the local authority will meet with the local landowner, Marc Ellington, and the community council.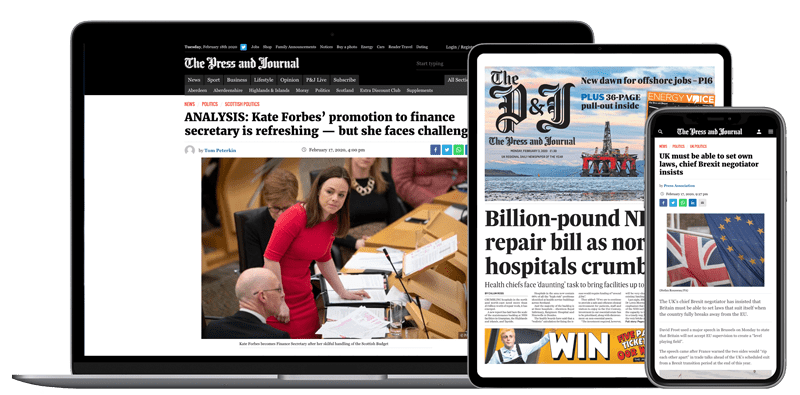 Help support quality local journalism … become a digital subscriber to The Press and Journal
For as little as £5.99 a month you can access all of our content, including Premium articles.
Subscribe