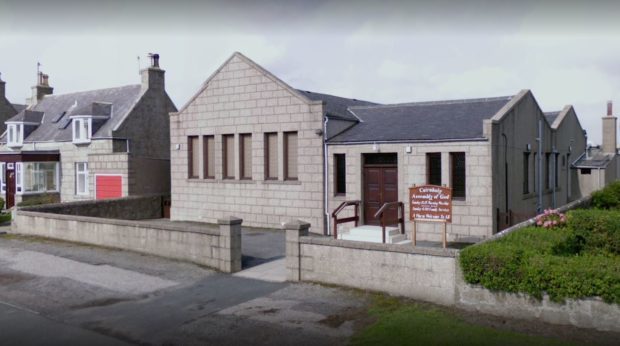 The future of a north-east village hall is in doubt as bills and maintenance costs deluge hard-pressed volunteers.
Gospel Hall in Cairnbulg has been in the care of the community since the death of its former caretaker several years ago.
With no other groups using the facility, the organisers of the village's annual temperance walk have seem themselves become its de facto owners.
Committee member George Ritchie, however, has warned it is unlikely that arrangement can continue much longer.
As well as having water bills to pay, the general upkeep of the hall is also taking its toll on the group.
Mr Ritchie said: "We're using it once a year for a gospel soiree in the village. We get a good turnout, but we're in a position where we have no jurisdiction over the hall except for the use of it.
"If you were to ask the question about who owns the hall, no one would know. There is no paperwork for it – and we've looked.
"We've decided to call a public meeting later in the year to let the community know the situation we're in. There is a way out for us if they want to form a charity.
"We haven't and aren't washing our hands of it, but we feel that we're being left to it and that could mean that we become liable for any future bills."
The group estimates it has an annual bill of £1,000 to keep the hall going.
For the walking committee, which has to fundraise to meet those costs, it means members are not left with any reserves to carry out emergency repairs.
Insurance on the hall runs out in April.
If a solution is not found by then, it could mean that the hall is closed for the final time.