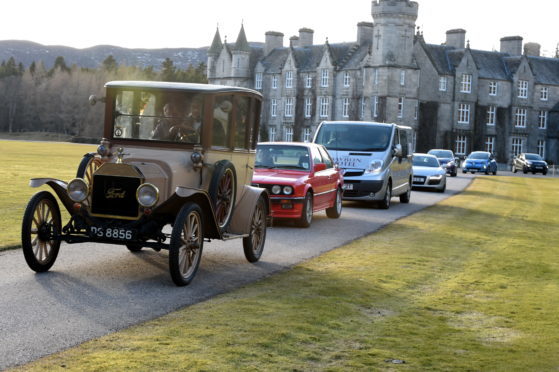 A tourism group set off on the new NE250 driving route in a convoy of vintage vehicles yesterday.
Members of the Discover Fraserburgh group got behind the wheels of an array of classic motors and joined up with drivers from the Grampian Transport Museum to take in the sights and sounds of rural Aberdeenshire.
The cavalcade included tractors, a classic Volkswagen Beetle and even a sporty Audi R8.
Lynda McGuigan, the chairwoman of Discover Fraserburgh, came up with the idea of taking on the North East 250 to see what it had to offer.
The weekend-long trip will include stops in Alford, Ballindalloch Castle and Pennan.
The route, which maps the region from Braemar to Fraserburgh, is the brainchild of Ballindalloch distillery owner Guy Macpherson-Grant.
Ms McGuigan said: "We want to visit lots of different places and those in our area particularly.
"It will give us lots of material for the (Discover Fraserburgh) website.
"I think the route is fabulous and Mr Macpherson-Grant has done a really good job."
Carol Short, who is also taking part in the journey, added: "It is an area that is often overlooked in terms of tourism, so if we can do a good job at promoting that route then indirectly we will get more visitors into our corner as well."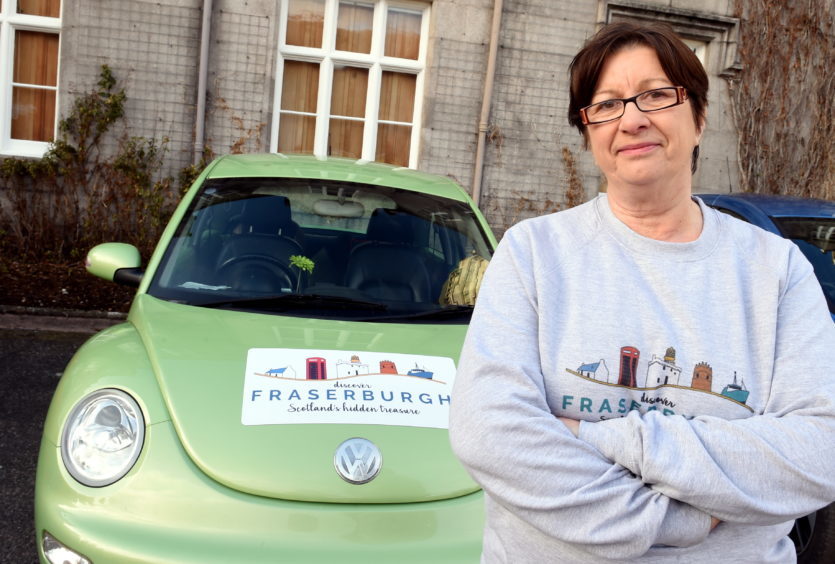 Mr Macpherson-Grant launched the new initiative last November as a way of driving tourism to businesses and communities in the north-east and to help people experience "everything it has to offer".
It has been backed by Chivas Brothers, Aberdeen International Airport and Walkers Shortbread.
Mr Macpherson-Grant said: "It's great to see people really embracing the North East 250.
"It could be an exciting development for the north-east of Scotland, through attracting additional tourists as well as encouraging locals to explore the region."
He added: "We look forward to following the journey along the North East 250 and seeing what attractions and sights they visit and urge people to give them a wave as they pass."