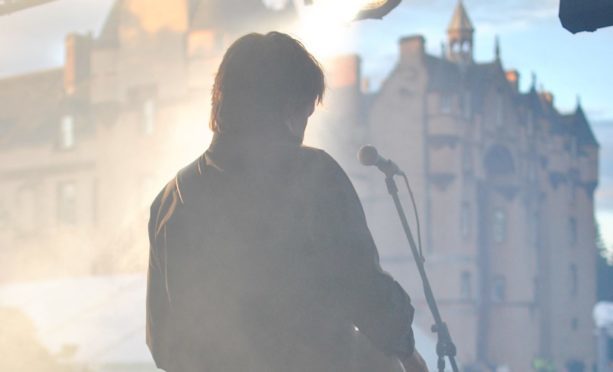 A Peterhead music school has had to move ahead of the sale of its former home.
The Peterhead Music and Rock School was asked to vacate the Glenugie Business Centre earlier this year, when it looked as if the council-owned building had finally been bought.
The property went on the market three years ago and the local authority has declined to share any details of potential buyers.
However, last night ahead of officially relaunching her music school in the nearby village of Crimond, Stella Mahoney said she understood that a sale was still not completed.
The school, which teaches people of all ages how to play instruments, was launched 15 years ago by Davy Legg, who died last January aged 60.
Mrs Mahoney said: "Aberdeenshire Council told me the Peterhead building had been sold and we had to be out by the end of April.
"The Peterhead building is old and in disrepair so we are better off moving.
"I did look at a number of properties in Peterhead but none of them were suitable so that's why we ended up in Crimond."
She added she was aware that the move to the village could cause some pupils to drop out of classes, although she hopes new students from further afield will now be able to sign up for tuition at Crimond's former airfield.
Mrs Mahoney said the business would also keep its name, despite the relocation.
She said: "Davy founded it so I wanted to keep it as it is.
"I hope that he would be proud of our new school."
The sale of the Glenugie Business Centre was discussed by local councillors at a meeting behind closed doors in December.
No information has been forthcoming about its future since.
It was formerly the site of council offices before the authority opened the £5million Buchan House in the town centre – a move council chiefs said would significantly cut running costs.
Yesterday, a spokesman for the council said the building was currently off the market and disputed that its sale had "fallen through".
"[The estates team] did not ask the occupier to vacate at the current time, although they have made it clear that it will be necessary for them to vacate when the sale completes," he said.
"The property is not for sale at the moment as it is under offer."