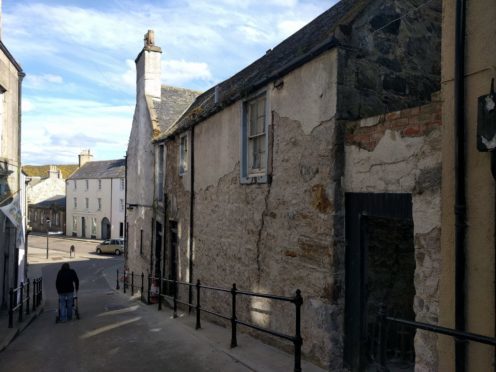 Work to rejuvenate a former Banff hotel building is under way after years of dereliction.
The Tolbooth Hotel was classified as a building "at risk" by Historic Environment Scotland and its condition rated "poor" following a 2013 inspection.
Now Aberdeenshire Council has announced its intention to renovate the building – constructed in 1801 – for future use.
"It is great to see work beginning on the old Tolbooth Hotel," a spokeswoman said.
"The scaffolding will be going up soon and the transformation of the property's exterior will follow."