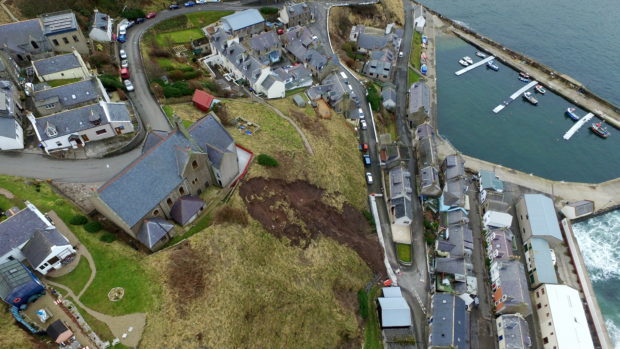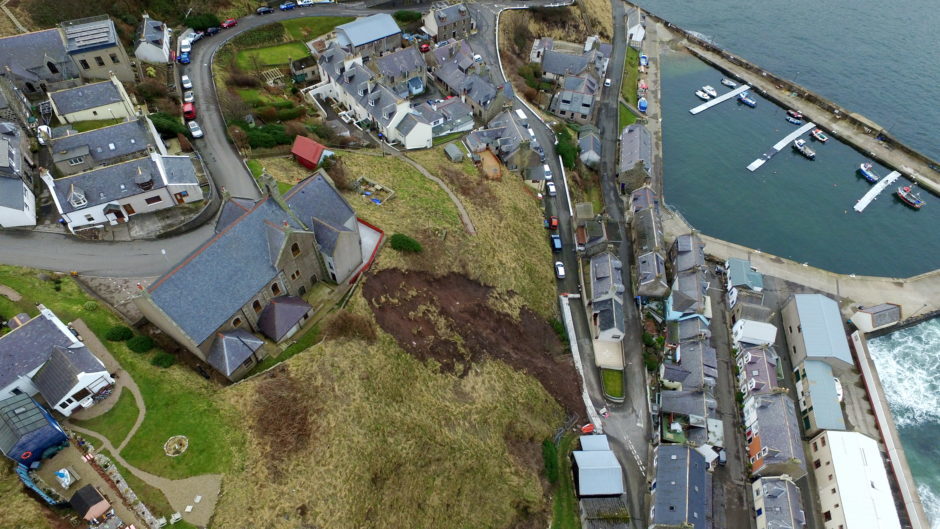 The harbour road in Gardenstown was reopened yesterday after a monitoring system was installed to detect further landslips.
The road was closed after mud and other debris came tumbling down the hillside cutting off residents living at the bottom of the village.
Vehicles were only allowed to drive past the barrier during supervised openings of the route.
Council bosses have been working to came up with a permanent solution to make the area safe again.
And yesterday a set of traffic lights connected to sensors was installed to help manage access to the lower end of the coastal village.
The red light will come on to stop vehicles if any further movement is detected.
Andy Sturdy, chairman of the village action committee, said it was now important to focus on attracting visitors to the tiny community.
He said: "The community all feel that it has taken a long time to get this work started, but we are now looking forward to the season.
"We wish to emphasise to visitors that the road is open, all businesses are operational, and there is full-time access to both the harbour and the beach, and to parking at New Ground.
"Stabilisation work is programmed to take seven weeks during which time we are advised that the road will continue to be open 24/7 subject to some plant movements."
Colin Wallek said villagers had been battling with issues since the landslip happened last November.
He was relieved to return from a shopping trip to Fraserburgh yesterday to find the road reopened.
Mr Wallek said: "It has been a trying time for everyone.
"It has been wearing on people's mental state and you can see it in some of the older people.
"We do depend on tourism to quite an extent and this will really help with the tourist season.
"It is relief to get the road open."
Troup councillor Hamish Partridge said the reopening of Harbour Road would help local businesses.
He said: "At the end of the day it is a massive leap forward and that is exactly what we wanted."
An Aberdeenshire Council spokesman said the next stage of the operation involved installing a 19ft soil nail and steel meshing to cover the slope.
The traffic lights will be removed once the work is complete.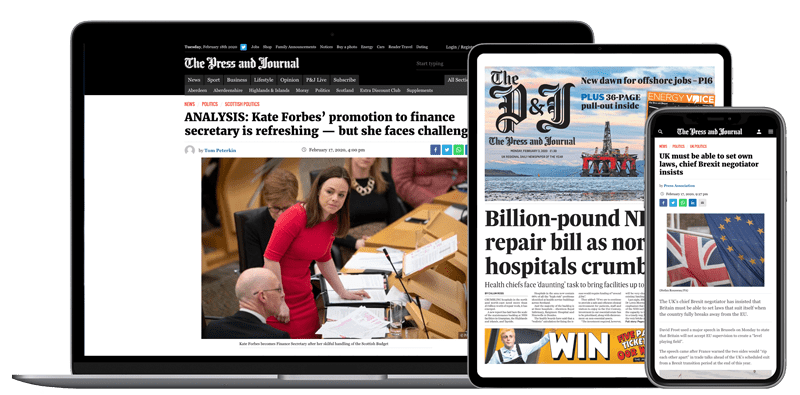 Help support quality local journalism … become a digital subscriber to The Press and Journal
For as little as £5.99 a month you can access all of our content, including Premium articles.
Subscribe