A search has been launched for the "cowardly" vandals who defaced the Spanish Consulate in Aberdeen with pro-separatist graffiti.
Staff arriving at the office on East Craibstone Street yesterday morning were greeted with red spray-painted messages in favour of Catalonian independence on the front wall and door.
Translated from Spanish, they read "viva Catalonia" and "reds and separatists always". A plaque featuring the Spanish consulate logo was also vandalised.
Police spent yesterday combing through CCTV footage and searching for any discarded evidence on the street.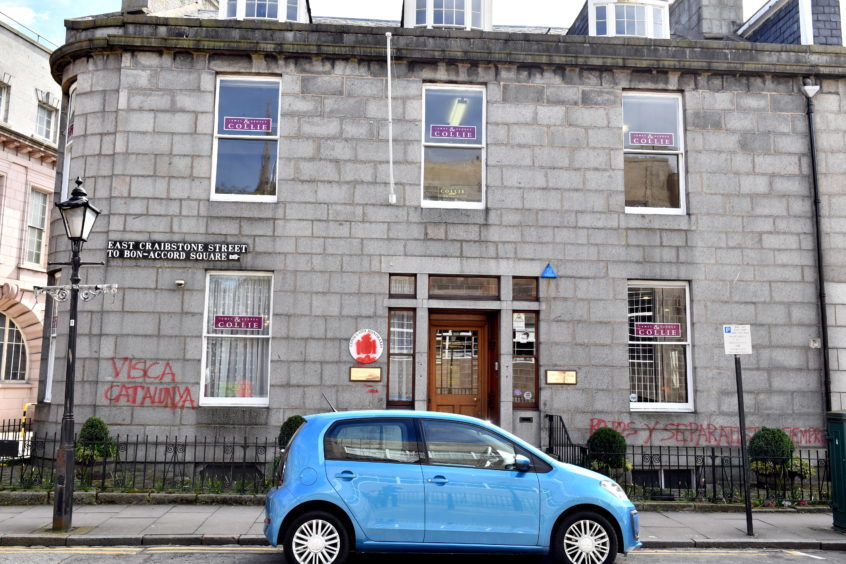 Duncan Love, a partner at James and George Collie which owns the building, said: "It appears to be a pretty cowardly act of vandalism.
"We can see how the consulate represents the Spanish government, but really they've just made a mess of an attractive granite building.
"How it furthers their case is beyond me."
A clean-up operation is now underway to remove the graffiti from the building's front door and granite facing.
However specialist materials will have to be used to scrub away the messages without damaging the building.
Mr Love said: "There are chemicals which help with cleaning such paint from granite and I think the door will have to be sanded down and varnished, but we will get appropriate contractors to look at this."
Last month hundreds of thousands of Catalonian separatists rallied in Barcelona calling for the release of nine secessionist leaders currently in prison.
The group are awaiting trial over an independence referendum held last year, which was declared illegal and illegitimate by the Spanish government.
Ann Calder, who works nearby, said: "I walk past the consulate at least twice every day. We have never had a problem like this here.
"I think it is disgusting that people do this kind of thing.
"Yes, there are issues in Spain but damaging property has never solved any problems, only created more."
A police spokeswoman said: "This has been reported to police and inquiries are ongoing."
The Hon Consul for Spain, Ignacio Chanza: "This is a very unfortunate incident.
"Police Scotland together with this consulate and the Consulate General of Spain in Edinburgh are working to identify who is responsible for this act of vandalism.
"The Spanish Consulate will, as always, take the necessary actions to maintain public order and comply with the law."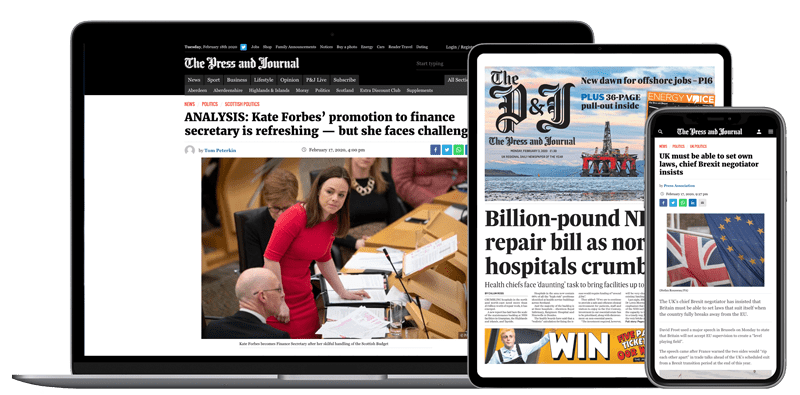 Help support quality local journalism … become a digital subscriber to The Press and Journal
For as little as £5.99 a month you can access all of our content, including Premium articles.
Subscribe