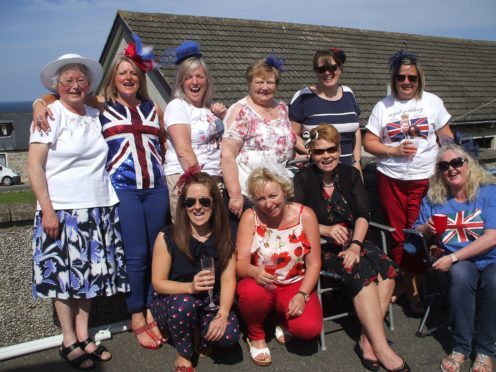 North-east neighbours united for a street party to mark the royal wedding.
Almost 40 people gathered in Provost Gordon Terrace in Banff to watch the televised proceedings from Windsor on Saturday afternoon.
Alex and Elinor Oldman set up a marquee and decked it out with union flags and images of Prince Harry and Meghan Markle.
The group then raised a toast to congratulate the happy couple.
Mr Oldman said: "We have a good community spirit in the street and are always there for each other.
"We usually have a street party every summer and used to have bouncy castles and magicians for the kids but they have all grown up now.
"The royal wedding was a fun excuse to have a bit of fun and 37 people turned up."
Meanwhile, a Peterhead butcher has had a busy weekend selling royal wedding-themed sausages.
West End Butcher made the prosecco-flavoured bangers to mark Prince Harry and Meghan Markle's nuptials.
The shop has previously marked the Queen's golden jubilee in 2002, but this is the first time they have come up with a creation to mark a wedding.
Butcher Martin Simpson is part of the team that came up with the unique flavour.
He did not get to join millions of viewers around the world in watching the wedding live as he was busy serving customers in Peterhead.
Mr Simpson said: "We normally do different sausages throughout the summer and in the past we have made sweet chilli and Irn-Bru and gin and tonic sausages.
"This time round we thought we would do one for the royal wedding.
"Instead of adding water to bind the meat together we just add prosecco and orange juice.
"The sausages have been really popular and everybody has been talking about the royal wedding.
"We have been selling them for house parties and barbeques so we've had quite a few orders."
Graham Barron, who runs the butchers shop in the town's West Road, said: "We have made special items for the events like the golden jubilees, but this is the first time we have done anything for a royal wedding."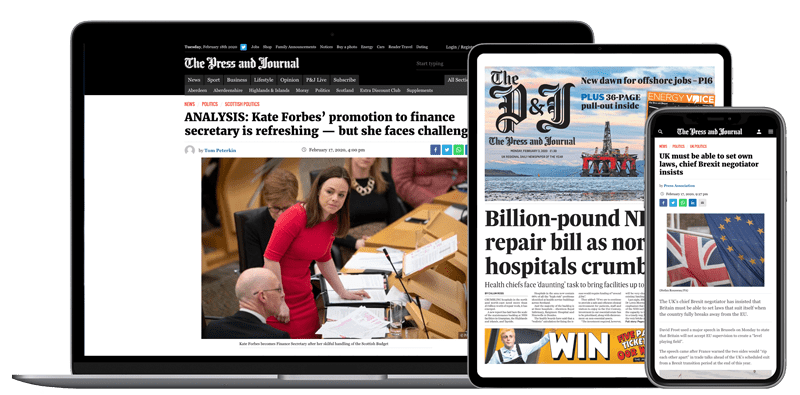 Help support quality local journalism … become a digital subscriber to The Press and Journal
For as little as £5.99 a month you can access all of our content, including Premium articles.
Subscribe