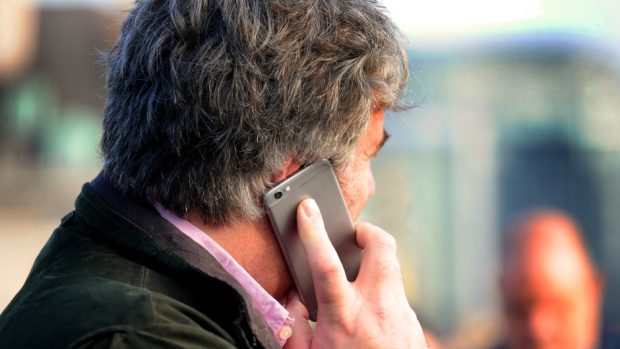 Vulnerable north-east residents have had £1.2million drained from their accounts by scammers in just three weeks.
The victims were targeted through an elaborate telephone fraud, known as vishing, and were tricked into transferring significant sums of money to foreign bank accounts.
The culprits claimed they were calling from the person's bank and were investigating staff fraud from within the organisation, they then convinced the people to empty their account for safekeeping.
Both police and the banks are investigating the fraud but given such a huge amount was taken from a "small group" in such a short space of time, the force's financial crime unit is urging people to be vigilant.
Fresh appeal issued after north-east residents scammed out of £1.2m in last three weeks
Detective Inspector Iain McPhail, of the economic crime and financial investigation unit, branded the perpetrators "completely sickening".
"It's not the biggest sum we have ever dealt with, and it's not all about the value for us so much as the victims, but £1.2million is a lot of money in anyone's book," he said.
"As soon as this money was transferred it goes to a foreign account, which presents significant challenges for the bank to know where it has gone."
DI McPhail said the people responsible were sophisticated and had learned the tools of their trade over many years.
He said: "This will be real professional outfit that could be sitting in New York and have the technology to convince someone they are in a call centre in Edinburgh.
"They will have been doing this for a number of years and will have learned from their successes and failures. They will have learned from being in prison with others who are experts.
"They operate as an organised crime unit, they have got a lot of technical assets and physical assets, as in people.
"But as these crimes have evolved so have we, we have a number of tools available which help us track down the people involved."
While the police are unable to identify the victims, DI McPhail has said that in most cases these types of crimes can have a devastating impact on those targeted.
He added: "Some in previous operations have had their entire life savings taken leaving them with absolutely nothing.
'Professional' scammers target village shops across north-east
"In situations where they haven't been able to get the money back it's meant they have had to go back to work.
"How they deal with it I have no idea and many feel embarrassed – our message is don't be. There are lots of people who fall victim to these crimes, it's not just elderly people or young people."
Once the cash is stolen, it is almost immediately spread out between scores of different accounts in a money-laundering process police call "starbursting".
From there the process is repeated until it is ultimately withdrawn in smaller cash amounts of a few hundred or thousand pounds by which point it is extremely difficult for police and banks to track the money.
Arthur Forbers, vice-chairman of the Grampian Senior Citizens Forum, said he had been targeted by scammers in a similar fraud a number of years ago.
"Fortunately I was able to go into the bank the next day and sort it and it didn't cost me anything," he said.
"I think people should be really aware, especially pensioners, that they should not give any details over the phone as regards their bank."
Phone fraudsters stole £16,000 from a north-east dad in bank scam
DI McPhail has urged anyone who receives a suspicious call to hang up the phone, they should then wait 30 minutes to an hour and contact their bank – scammers may leave the line open in anticipation that panicked people will call.
Alternatively they should go to their bank in person and also contact the police.
Banks will never ask customers to disclose personal financial details over the phone, especially PIN numbers.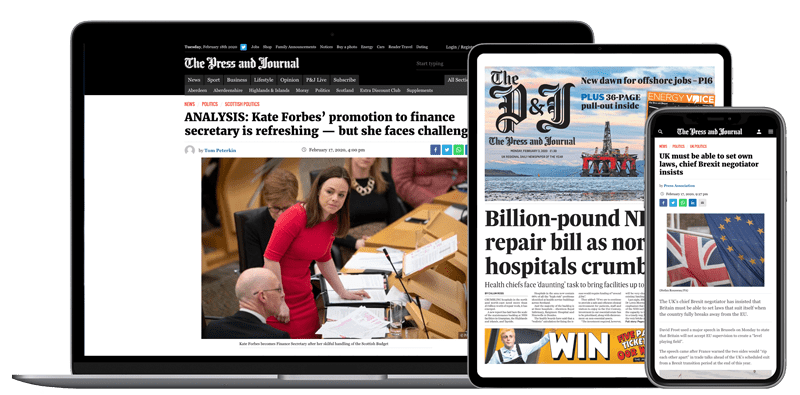 Help support quality local journalism … become a digital subscriber to The Press and Journal
For as little as £5.99 a month you can access all of our content, including Premium articles.
Subscribe