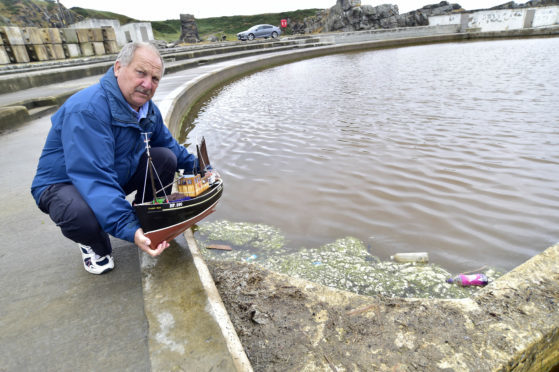 A model boat builder has been forced to give up sailing his craft at an iconic north-east attraction due to stagnant water.
Alex Oldman is concerned about the state of the current contents of the former Tarlair swimming pool near Macduff.
The A-listed art deco building has been out of use since it closed in the 1990s, although the council carried out £300,000 of improvements in 2014.
Mr Oldman has been using Tarlair to test out his replicas of local fishing vessels and other craft for the last decade.
But he has pulled the plug on his trials because of the brown water that currently fills the pool.
The council confirmed investigations are now underway to find out if any further action is needed.
Mr Oldman, 71, believes changes made to the pool has stopped fresh water coming into it from the sea.
He said: "I've been making model boats for around 40 years and I've used Tarlair to test them out before people buy them.
"We have had people commenting about how dirty the water is.
"It looks terrible and we have to apologise because of the water.  A lot of stuff has been dumped in it.
"The water is stagnant and filthy and our boats are hitting underwater obstructions.
"Originally the pool was designed so at high water the water in the pool changed, but then the council filled the outer pool with concrete and the opening was blocked up."
Last night, an Aberdeenshire Council spokesman confirmed an investigation was underway.
He said: "We are grateful to the Friends of Tarlair Group who maintain the pool when they can.
"We will investigate the situation in order to determine if any further action needs to be taken."
The Friends of Tarlair group is trying to give the attraction a brighter future and regularly cleans the area surrounding the pool.
The activists have held gala days, disco nights and dances to boost their cause.
The group's chairwoman Pat Wain could not be reached for comment.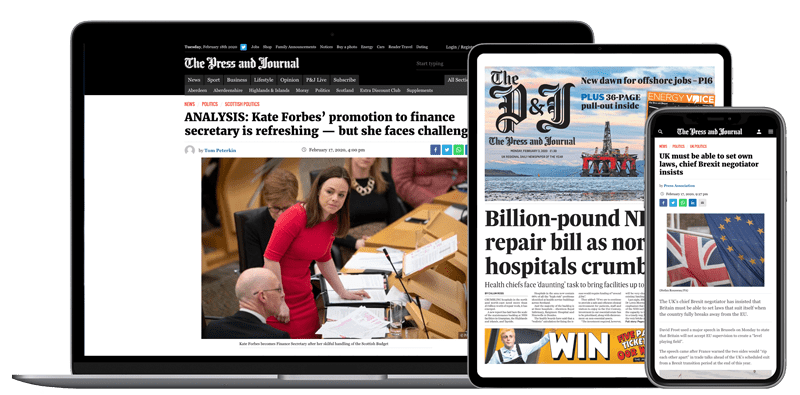 Help support quality local journalism … become a digital subscriber to The Press and Journal
For as little as £5.99 a month you can access all of our content, including Premium articles.
Subscribe