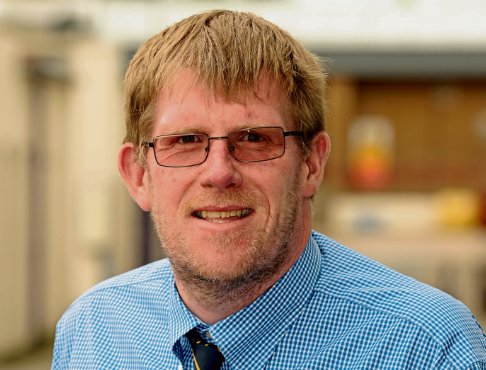 Two categories at the Turriff Show have been named after the late Press and Journal farming editor Joe Watson.
The Turriff in 100 Words and the Farm Animal Photography sections will be dedicated to Mr Watson, who died in 2014.
A pair of trophies, both called the Watson Perpetual Shield, will be handed to the winners of each category.
Mr Watson was a regular at the agricultural showpiece and as well as writing about it he also provided commentary for the crowds at the Haughs.
Helen Paterson, secretary of the Turriff Show, said the tribute was about maintaining Mr Watson's links with the event.
She said his loved ones had also given the organisers their blessing.
Mrs Paterson said: "We definitely wanted to have something to remember him by because he was big part of the show.
"He is a huge miss at the show and his family wanted to have something as well.
"It just keeps his memory going and his connection with the show."
The Turriff Show is one of the biggest of its kind in Scotland.
It begins next month and the two-day event regularly attracts 30,000 people from all over the country.
Mrs Paterson said it is very much full steam ahead for the preparations for the 154th event.
The Haughs showground will be packed with stalls and livestock.
The event also features a display of vintage vehicles, Highland dancing, a dog show and a grand parade of cattle and Clydesdale horses.
Mrs Paterson said: "Everything is going really well and we only have three weeks to go.
"If we get weather like we've had recently we will be very happy."
This year's show is being held on Sunday, August 5 and Monday, August 6.
For more information visit www.turriffshow.org