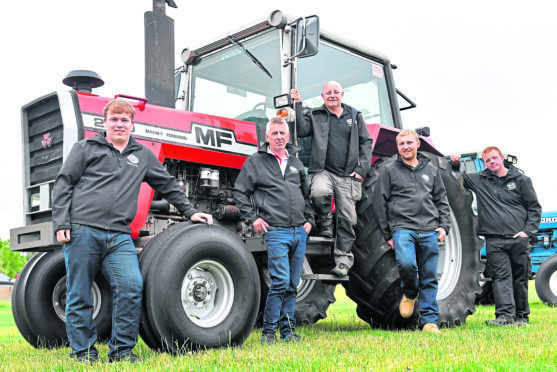 A group of north-east tractor enthusiasts are gearing up to take their vintage vehicles on the ultimate road trip.
The four Massey Ferguson and Fords will travel from Turriff to Orkney next month to raise money for cancer charities.
The aim is to bring in £2,000 from the epic 230 mile journey from Aberdeenshire to the Orkney Show in Kirkwall next month.
Turriff-based joiner Trevor Gray is the man behind the project and said he was inspired to take on the charitable quest after a friend's daughter became ill.
He said: "She went away on her holidays and a wee while later found a rash on her breast.
"Then they discovered it was cancerous and she had a huge operation and chemotherapy.
"She had a pretty tough time."
Mr Gray will not be alone when he sets off early on August 8, as he will be joined by friends Gary Morrison, Grahame Smith and Lee Murdoch.
There will also be a team of mechanics on hand incase any of the tractors, which range in age from 30-45-years-old, run into any problems.
Mr Gray said: "We've got eight people in total going.
"My son and I are going on my own tractor, the three guys on their tractors and we have a couple of others coming to support us in case of any breakdowns.
"We don't actually leave Turriff until the Wednesday morning after the Turriff Show and we hope to get to Inverness by around 6pm.
"The next day we plan to go to John O' Groats and after that we will catch the ferry to Orkney."
The money raised from the cross country tractor will be split between Clan Cancer Support and three other charities. For more information visit www.justgiving.com/crowdfunding/trevor-gray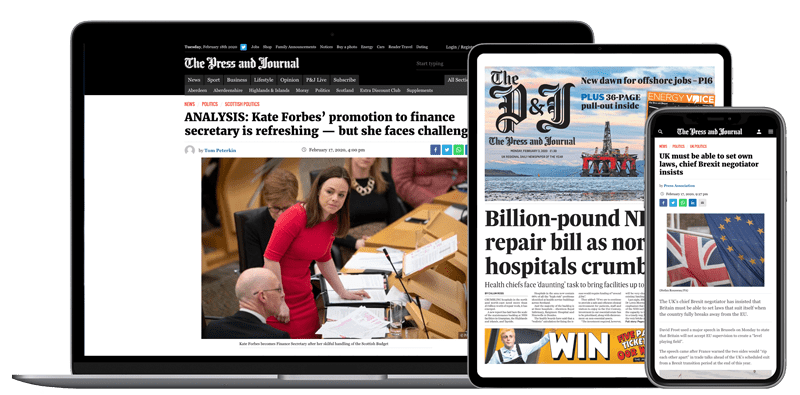 Help support quality local journalism … become a digital subscriber to The Press and Journal
For as little as £5.99 a month you can access all of our content, including Premium articles.
Subscribe