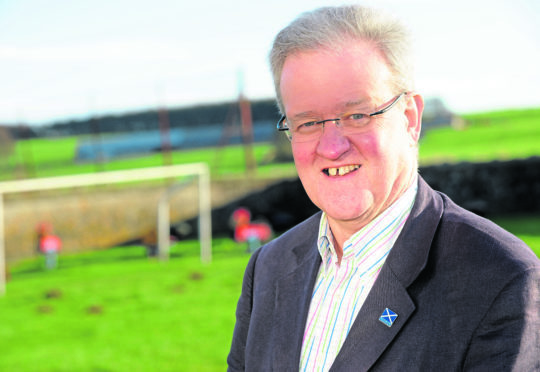 Prison officers at HMP Grampian have been given training on how to cope with people suffering from Alzheimer's and dementia.
The awareness sessions, in response to an ageing prison population, are being delivered to staff across Scotland as part of the partnership between the Scottish Prison Service and the charity Alzheimer's Scotland.
At the moment, 4.5% of prisoners are over the age of 60 which equates to 345 inmates.
And figures released in a recent freedom of information request revealed that 80 Scottish inmates are over 70 and 13 are older than 80.
Around 249 HMP staff in Scotland have attended sessions which highlight the impact on people's lives, the changed capacity for communication and what it means for prisoners' memories.
An SPS spokeswoman said: "At HMP Grampian, awareness sessions for staff and prisoners have taken place in the Learning Centre.
"Separate events have taken place to raise awareness of Alzheimer's, Parkinson's Disease and dementia, with guest speakers providing insight and personal context to these conditions.
"In addition, HMP Grampian works in partnership with a local care home to provide sensory blankets made by female prisoners within the establishment.
"Workshops are planned to be delivered by NHS colleagues later this year.
"It is important for us to upskill and prepare our staff to support and work with the elderly people in our care who may suffer from dementia now or in the future, given our own ever-increasing elderly population."
Stewart Stevenson, SNP MSP said: "As the ageing population increases across society, it is no surprise this will affect the prison population too.
"It is important that prison officers are educated on recognising the early signs of the onset of dementia and Alzheimer's.
"I am pleased to hear the SPS is taking necessary steps to deliver proper support and care to those who may need it."
Scottish Conservative shadow justice secretary, Liam Kerr said: "Dementia is a condition affecting an increasing number of older people across the UK, and prisoners in our jails will be no different.
"This sounds like a positive step that should better equip prison officers to deal with the challenges posed by inmates with dementia.
"I hope these additional training sessions offered by Alzheimer's Scotland will help to make a difference."